This is Christ's church.
There is a place for you here.
We are the church that shares a living, daring confidence in God's grace. Liberated by our faith, we embrace you as a whole person–questions, complexities and all. Join us as we do God's work in Christ's name for the life of the world.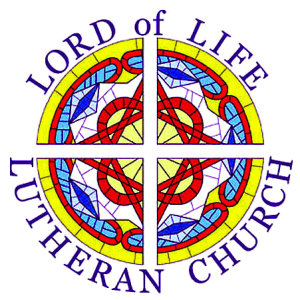 Lord of Life Lutheran Church Mission & Vision
This is who we are in Mission – Growing together in faith, Centered in Christ, Serving God's world with love!
This is the vision we have for the future – To empower and equip each person to discover and deepen his or her relationship with God, one another, and God's world as a spirited expression of love of Christ.
Sunday Worship Schedule
Contemporary Liturgical Worship…………………………. 8:20 a.m.
New Life (Modern Praise)Worship……………………. 9:45 a.m.
Traditional Liturgical Worship……………………………11:05 a.m.
Sunday School for all ages ……………………………………. 9:45 a.m.
Administration Office Hours …………………………….. 8:30 a.m – 4:30 p.m. (M-F)
Tele: 281-367-7016 Fax: 281-363-4716 Email: LOL@LordoflLifeOnline.org
Click below for your Faith Growth Opportunities
Rev. Gary Heath, Senior Pastor
You can email Pastor Gary at pastorgary@lordoflifeonline.org
LORD OF LIFE STAFF
Click the names below to email. You can reach staff by phone 281-367-7016 and dialing the extensions listed below. Office hours vary by position.
Rob Hunt,
Organist and ChoirMaster, ext. 105 rhunt@lordoflifeonline.org
Austin Hunt, Music Associate
Katie Phillips, Coordinator of Children's Music Ministry
Sarah Schlacks, Director – Bells of Life Handbell Choir
Marna Arlien,
Communications Coordinator, marlien@lordoflifeonline.org
Katie Phillips
, Director of Children's Faith Formation kphillips@lordoflifeonline.org
ADMINISTRATION:
Custodian – Carlos Robles
Nicki Forester: Nursery Coordinator
********************************************************
The Church Council serves as the board of directors for the church. Visit our Resource page for information about Lord of Life's governing body.
********************************************************
Lord of Life Lutheran Church

•

3801 South Panther Creek Drive • The Woodlands, Texas 77381
Telephone: 281-367-7016 • Fax: 281-363-4716