Sunday Advent 4 Worship one unified worship time 9:50am on Sunday, December 24th
Christmas Eve Worship Services (All feature Candlelighting with Holy Communion)
Family Worship 4:00pm Family Worship
Jazz Worship 6:00pm 9:50 Worship Singers & Jazz Band
Traditional Worship 8:00pm Lord of Life Choir and Brass
Traditional Worship 11:00pm Brass & Soloist
New Year's Eve Worship Typical Sunday morning worship on Sunday, December 31st at 8:30, 9:50 and 11am. Pick your favorite hymns!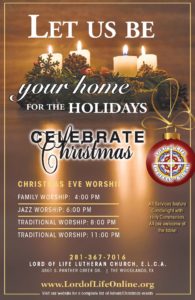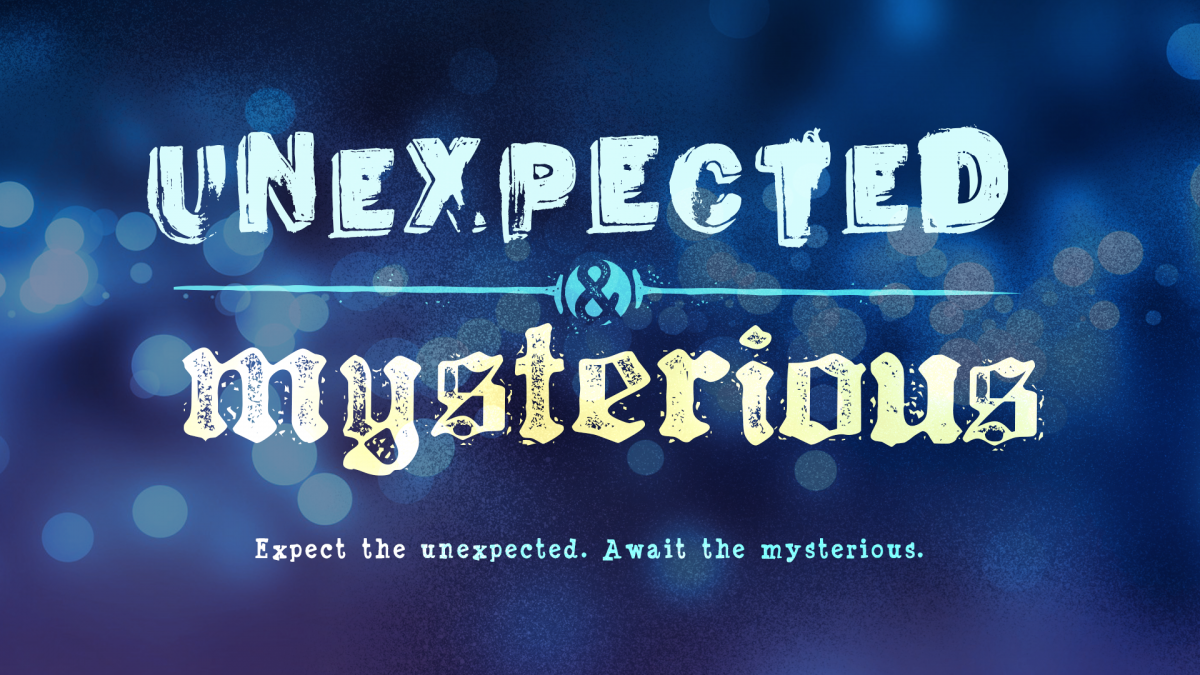 Advent 2017
Unexpected and Mysterious
"Unexpected and mysterious is the gentle word of grace. Ever-loving and sustaining is the peace of God's embrace." (Unexpected and Mysterious, ELW 258)
If scripture tells us anything it is that God has always broken into this world in unexpected and even mysterious ways. And what way is more unexpected than to have a baby born to a young woman who was from an unimportant family in an unimportant city?
This Advent season, we prepare our lives to remember again how God broke into our world through the birth of Jesus. We will be exploring the theme "Unexpected and Mysterious" as we focus on the words of the Prophet Isaiah. We hope that you will join us as we witness together God continuing to break into our lives in unexpected and mysterious ways.
Sundays:
12/3: Unexpected Arrivals
12/10: Mysterious Comfort
12/17: Unexpected Freedom – Jazz Cantata (all worship times)
12/24: Mysterious Good News (one unified morning worship at 9:50am)
On Wednesdays, we will gather for worship followed by cookies and cocoa. Special music will be provided by Lord of Life musicians through out the season. Each week we will hear about different characters from the Advent story and see how God broke into their lives.
Wednesdays (Starting Nov. 29):
11/29: Isaiah
12/06: Elizabeth and Zachariah
12/13: Mary
12/20: Joseph
Caring Conversations
Midweek Advent Service – Wednesdays, 7:00 – 7:45 pm. Cookies, Cocoa and Conversation to follow.
Purposeful Service
Gifting Opportunities:
Global Barnyard, Interfaith Adopt-A-Family
, Upbring Foster Families & Kids
Opportunities to Serve: Upbring

Foster Care Christmas Party
Saturday, December 9, 11 :00 am
Harvestwood Apartments Christmas Party – Saturday, December 16, 2:00 pm
Devotional Life

Devotional Booklets Available at church and online..
Rituals and Traditions
Advent Candles and Wreath:
Light more candles each week as we await the coming of Jesus
Deck The Halls
Help us decorate the church Saturday, December 2, 4:00.
Crafts for the kids and Potato/Chili Bar Supper, plus a visit from St. Nicholas.
Upbring Foster Family Christmas Party Saturday, December 9th at 11am.
10th Annual Men's Breakfast
Sunday, December 10, 9:00 – 11:00 am – Free Will Offering –
Benefitting Senior Citizens at Harvestwood Apartments
Harvestwood Christmas Party Saturday, December 16 at 2pm at Harvestwood Apts.
Advent to Christmas: Cantata Jazz cantata at all thriee worship times on Sundya, December 17th: 8:30, 9:50 and 11am
Service of Remembrance
Focusing on coping with Grief and Loss during the Holidays Dec. 17th 5pm
Sunday Advent 4 Worship
one unified worship time 9:50 on Sunday, December 24th