The Call Committee
The Church Council of Lord of Life has appointed seven members of the congregation to serve on the Associate Pastor the Call Committee. This is a critical part of the process as Lord of Life moves into the future. The Call Committee will function as the search team to prepare documentation describing Lord of Life to potential candidates and then interviewing and recommending a candidate to Council to bring to the Congregation for a vote.
Please keep the Call Committee and the call process in your prayers through the coming weeks and months.
The Call Committee will provide regular updates on their progress that will be shared in the weekly Happenings e-mail and on this page.
Pastor David Bauser
As the Lead Pastor at Lord of Life, Pastor David serves on all Call Committees to that bring additional pastoral presence to the congregation.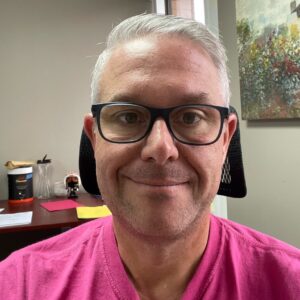 Richard Kreitz – Vice Chair
Rich and his family have been attending Lord of Life since 2016. Since that time Rich has worked with the youth group and served as a member of the Adult Faith Formation team. Rich is eager to help Lord of Life fill this important position so that the congregation is prepared to continue reaching out to help all in our community.
JJ Minarcik – Secretary
JJ and her husband joined Lord of Life in 2012 after just a few months of worship with the community. Now, you'll find JJ playing in the Bells of Life handbell choir on Sunday mornings. Previously, JJ has served multiple terms as the Congregation Council Recording Secretary, as well as being a confirmation mentor and supporting a variety of outreach projects. She is confident that finding the right person for this role will help Lord of Life explore the next stage of our life together, living into our vision "that all have life through the love of Christ."
Charles Payton
Charles has been involved in church leadership throughout his life. He has been on congregation councils both at Lord of Life and in previous congregations including a stint as council president at a former church. You'll find Charles often singing with the choir at the 8:30 service. He and his wife have been a part of Lord of Life since 2002.
Deb Spiess – Chair
The longest term member of the Call Committee, Deb and her family have been members at Lord of Life since 1982. In the 40 years she has been at Lord of Life she has been connected to just about every area of ministry including previous councils and call committees, teaching Sunday School, serving as a confirmation mentor and more. Deb looks forward to working with the Call Committee to find the person God is leading into this important position.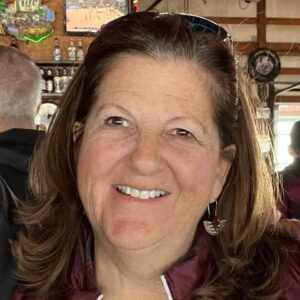 Emily Vacha
Emily has grown up at Lord of Life and brings a unique perspective of someone who has been around the church for a long time and looks forward to being connected to the church for many years to come. Emily has been connected to the confirmation program and high school youth group, attending the mission trip to Wyoming in 2022. Outside of Lord of Life, she gives of her time to a number of organizations including NCL, the Montgomery Country Foodbank, and Mercy House.
Zach Wirt
Zach has been at Lord of Life since 2014. He has served on previous congregation councils and is currently a non-council representative to the Personnel Committee. Zach brings a wealth of knowledge in best practices for hiring and building successful staff teams.