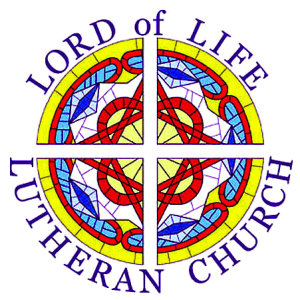 Where? What? When?
Scroll down for exciting opportunities to Fellowship, Reach Out, Learn and Share
Click here for our weekly calendar e-blast
Happenings
********************************************************************************************************************
Confirmation
at Lord of Life will take place on Sunday, May 20. Please pray for our confirmands and their families.
Adult Sunday School Every Sunday 9:45 – 10:45, upstairs. BIBLE, CHRISTIANITY & YOU with Al Reese, Lois Payton & Don Kluth. In the Library (Rm 21) SECOND CLASS: Led by Mark Ruch and others. In Rm 23.
Mom's Bible Study – Boundaries with Kids. Wednesdays at 9:30am in the Conference room. Childcare is provided.
Pastor's Bible Study All are welcome! Study the upcoming sermon text with the Pastors. Every Tuesday 11:30 to 12:30 in the conference room.
Men's Breakfast Every 2nd and 4th Saturday at 7:30 in the Fellowship Hall. All are welcome.
Fair Trade Ministry volunteer opportunities are available – A
dults & teens 8th grade and up.
MORE DETAILS
LGBTQ Support Group –
Are you Lesbian, Gay, Bisexual, Transgender or Questioning/Queer? Or do you have a friend or loved one in the LGBTQ community? We offer a group for those in the LGBTQ community, as well as family and friends, for friendship, support and information. Open to all ages with a breakout group for those age 13-20! Join us on the second Tuesday of every month at 3801 S. Panther Creek Dr., The Woodlands, TX or contact Kirsten Beckler at
klbeckler@hotmail.com
for more info.
Free Citizenship Class.
Must be able to speak, read and write English. Monday nights 6:30 to 8:30pm from Jan. 8—May 21, 2018. To sign up, call Linda Page 281-703-7724.
FELLOWSHIP
The Common Table
Social ministry for age 55+ in conjunction with Trinity Episcopal next door. Happy Hour Tuesday, June =
More info.
DRAFT (Dads Refreshing and Fellowshiping Together)
8pm at Goose's Acre on the Waterway 2nd Thursday every month. Join us for beer and fellowship. To receive their monthly email reminder,
EMAIL
David Bohmann