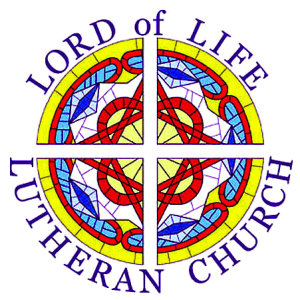 Where? What? When?
Scroll down for exciting opportunities to Fellowship, Reach Out, Learn and Share
Click here for our weekly calendar e-blast Happenings
*******************************************************************************************************************
Adult Sunday School Every Sunday 9:45 – 10:45, upstairs. BIBLE, CHRISTIANITY & YOU with Al Reese, Lois Payton & Don Kluth. In the Library (Rm 21) SECOND CLASS: Brian McLaren study. In Rm 23.
Pastor's Bible Study All are welcome! Study the upcoming sermon text with the Pastors. Every Tuesday 11:30 to 12:30 in the conference room. Men's Breakfast Every 2nd and 4th Saturday at 7:30 in the Fellowship Hall. All are welcome.
Fair Trade Ministry volunteer opportunities are available – A

dults & teens 8th grade and up.

MORE DETAILS
Ladies Bible Study – Upstairs in the
Library (Rm 21) at 9:45AM every Wednesday. Please come and don't forget to invite your friends. All ladies are invited to attend. Babysitter provided.
Opportunities to join Lord of Life happen 3 times a year:
January, April and September
Our next 4-Part New Member Series will begin Sunday, Sept. 16 during the 9:45 worship time in the conference room and will continue each Sunday through October 7 . More info
Pet Blessing
Sunday, October 7 at 4pm. Donations of pet food accepted for local shelters.
Join us Friday, October 12 at 6pm for Fellowship, Food and Fun!
Kids Night Out for Kindergarten through 4th grade. Fun activities and snacks in the Fellowship Hall.
Game Night for Grownups, upstairs in library, Rm 21. Bring your favorite drink, snack & game to share.
Club 56 Pizza with the Pastor and Game Night, Rm 26. Fifth and 6th graders get special time together.
LGBTQ Support Group – Are you Lesbian, Gay, Bisexual, Transgender or Questioning/Queer? Or do you have a friend or loved one in the LGBTQ community? We offer a group for those in the LGBTQ community, as well as family and friends, for friendship, support and information. Open to all ages with a breakout group for those age 13-20. Join us on the second Tuesday of every month at 7pm at 3801 S. Panther Creek Dr., The Woodlands, TX or 4th Saturday at 10am. Jennifer Majors Baca email
FELLOWSHIP
The Common Table Social ministry for age 55+ in conjunction with Trinity Episcopal next door. More info.
DRAFT (Dads Refreshing and Fellowshiping Together) 8pm at Goose's Acre on the Waterway 2nd Thursday every month. Join us for beer and fellowship. To receive their monthly email reminder, EMAIL David Bohmann
Participation in our church events implies permission for the use of images taken at those events. You have the right to opt-out of inclusion in photographs or media ued for Lord of Life online or printed publications. To opt-out, please sign the form available here and turn in the completed form to the church office along with your photo.
Toward a Healthy Retirement: A Mini Retreat.
Perceptions, Reflections & Attitudes
Sunday, September 23, 1:30-5:00pm at
The Cenacle House,
12211 Memorial Drive, Houston 77024
(Memorial Lutheran Church)
Retired? Considering retirement? Wondering about retirement?
This mini-retreat will help you reflect upon the dynamics of retirement as well as the gifts of this chapter in one's life.
We will focus, discuss and share our perceptions and attitudes towards retirement choices. We will also consider the personal and spiritual dimensions of retirement as part of our on-going religious lives.
This mini-retreat will be led by Pastor Chuck Kindsvatter, retired from active parish ministry since 2004. Pastor Chuck is a graduate of the Cenacle Spiritual Direction Institute and has been active in Spiritual Directing for the past 12 years.
To Register call The Cenacle Office: 281-497-3131. A minimum free will offering of $20.00 is necessary to register.
Local Musicians Bring Back the Seventies And Help Homeless People Make a Home
Enjoy music from Two Girls Walk into a Bar with Alyssa Stebbing and Micki Balog at 7:00 pm on Friday, September 28th. All proceeds will help "Fill the Gap", a program of the Peace and Justice Network of Montgomery County, Inc., to pay rent and utility deposits for people who are homeless or at risk of becoming homeless.
The concert is preceded by an Opening Art Reception at 6 p. m.
Tickets are $20 per person for this concert at Trinity Episcopal Church, 3901 South Panther Creek Drive, The Woodlands, (Butler Hall).
Advance tickets are available at Eventbrite.com or call to reserve: 832.651.4316