Director of Teen Life:

Patrick Nazaroff pnazaroff@lordoflifeonline.org c
ell 713-302-6974
Photos from Confirmation. May 20, 2018
Confirmation is for 7th and 8th graders, Wednesday Nights during the school year, 7pm at Lord of Life.
Rewind – Jr. High Sunday School: A chance to look back on a week and reexamine what we learned in Confirmation.
7th & 8th grade youth meet Sunday mornings, 9:50—10:45 am Upstairs in room 24. September Through May
Senior High Sunday School meets from 9:45-10:45 in Rm 25. September Through May
Senior High Youth Group Sunday nights. 6:00-8:00 – every week, upstairs Rm 25 (9th – 12th grade) for Games, fellowship, and Bible Study
We send information out with
remind101
. This service allows me to send out texts and emails to parents and teens. Signing up is easy and can be done with either a text or email. A text sign up will get you text updates n email signup will get you email updates. For Confirmation and Junior High news: Text @mrnazarof to (469) 208-4554 (Nazaroff has only one f here) Or by sending a blank email to
mrnazarof@mail.remind101.com
For Sr. High news:Text @mrnazaroff to (469) 208-4554. (Nazaroff has two Fs in this guy) Or send a blank email to
Confirmation:
Confirmation meets every Wednesday during the school year from 7-8:30. Please let Patrick know if your incoming 7th grader will be apart of this great program at pnazaroff@lordoflifeonline.org
Sunday School:
Confirmation and High School Sunday School 9:50 upstairs
Follow LOL.Youth on Instagram for pictures and updates on what is going on with the youth program.
College Ministry:
This winter we will have a new college mission trip to Orlando, Florida to work with Give Kids the World, a Disney resort that works with kids with life threatening illnesses. The Dates for the trip are December 28-January 4th and the projected cost is around $500. Spaces are limited, so sign up with Patrick at pnazaroff@lordoflifeonline.org and get in a $150 deposit to reserve your spot.
We need you address's! Get in your youth's college address to Patrick, so we can stay in touch with our college students. Email them to pnazaroff@lordoflifeonline.org
Sr. High News
54 of Lord of Life youth from The Woodlands, TX traveled to Warm Beach Camp in Stanwood , WA to help work their special friends program, a day camp for adults with special needs. Thank you to Lord of Life and Warm Beach Camp for this experience.
See all the great things we've been up to. From Bubble Soccer to retreats at Lutherhill, we've had a ton of fun and grown closer to Jesus and each other.
Backpacks 4 Hungry Kids:
Many of our high school youth spent time
making backpacks that will go to the
Montgomery County Food Bank. These
"Buddy Backpacks" will be used throughout the year to help food-insufficient youth in our
area.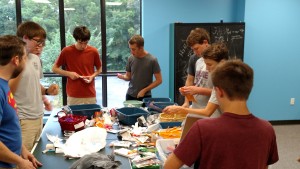 Jr. High Ministry
(7th & 8th Grade Confirmation) Our confirmation ministry is a 2-year instruction of Lutheran beliefs of the faith. When a baby is baptized, parents promise to raise that child in a church community. When that child becomes older, he / she begins this term of instruction.
Teens are taught as a large group and then broken up into small groups with adult faith mentors as leaders. These adults make a 2-year commitment to see their small group through this time of instruction, thereby, creating a meaningful and lasting relationship with each teenager. At the end of the 2-years, the teen takes responsibility for his/her own faith journey and relationship with God through a ceremony called "Affirmation of Baptism."
Our 7th & 8th grade junior high ministry is a mix of learning, serving, and fellowship events.
Our regular weekly ministry happens during the school year on Wednesdays from 7:00 – 8:30 pm, as well as during Sunday School. In addition to our weekly ministry, other events such as retreats and summer mission trips are offered.
Senior High Ministry
Our 9 – 12th grade ministry is also based on Bible studies, servant, and fellowship events. During the school year, we offer opportunities weekly – Sunday morning Sunday School at 9:50am, and Sunday night ministry, from 6:30 – 8 pm. The activity changes week to week as our adult faith mentors provide meaningful opportunities to build relationships with our teens. Friends are always welcome to join us upstairs in the Senior High Room, Rm 25
In addition to Sunday nights, our Senior Higher's participate in an annual mission trip in the summer, weekend retreats at our regional camp, and other events to promote Christian growth and learning. We are already making plans for the 2015 ELCA Gathering being held in Detroit!
Post-High School
is a program to maintain contact and connection with our post high school young adults, communicating primarily by texting and seasoned with opportunities to share a cup of Starbucks coffee. An occasional care package is sent to college students and military personnel. If you have a post high school young adult, please provide us with their phone number and we will add them to our list.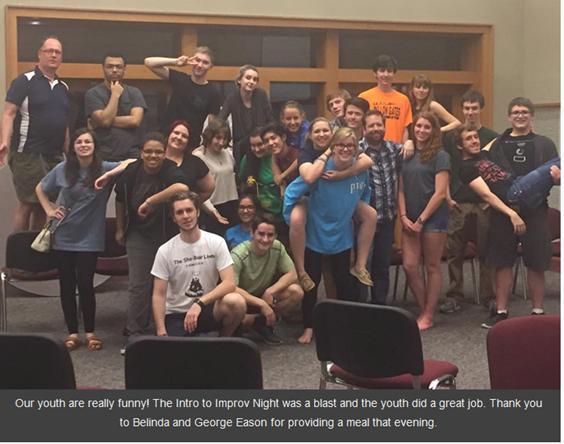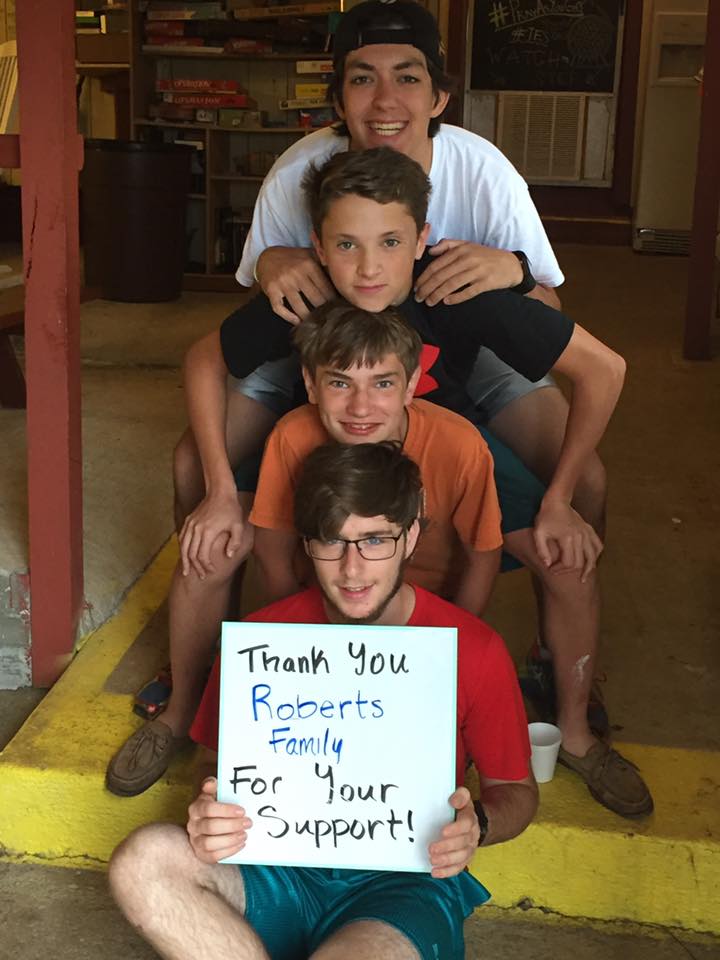 Kudos to Protestant high schools! Recent research, summarized in

Christianity Today

, found that "graduates of Protestant high schools out-volunteer peers from Catholic, secular, public, and home schools—all by significant margins" and that "the type of high school people attend influences them more than any other factor—including religion, socioeconomic status, or family type." The academically-minded can read the full research article from

The Journal for the Scientific Study of Religion

which studied the volunteer involvement of young adults.
National Youth Gathering – Summer 2018
What is it?
The ELCA Youth Gathering is once every three year experience for 30,000 high school youth from all over the country (and world) that has faith development, worship, service and fun. This year it is in Houston, TX.
When is it?
The Gathering is June 27- July 1, 2018. But we will start our gathering experience off on Tuesday, June 26th (details coming soon)
How much does it cost?
The Gathering does have a sizable cost attached to it, looking at registration, housing, transportation, food, and activities: we are looking at a cost of around $800 a person. We will do our best to get that number down as much as we can through fundraisers, but I imagine the final number will be around $600 a person. (scholarships will be available, on a limited basis.)
Who is it for?
High School Students: this includes youth graduating from high school in spring 2018, or going into high school in the fall of 2018.
How do I sign up?
A deposit of $150 will be due by October 15th (early bird registrations end early November, and we want to take advantage of the cheaper rate).
Let Patrick know if you are interested or if you have any questions.