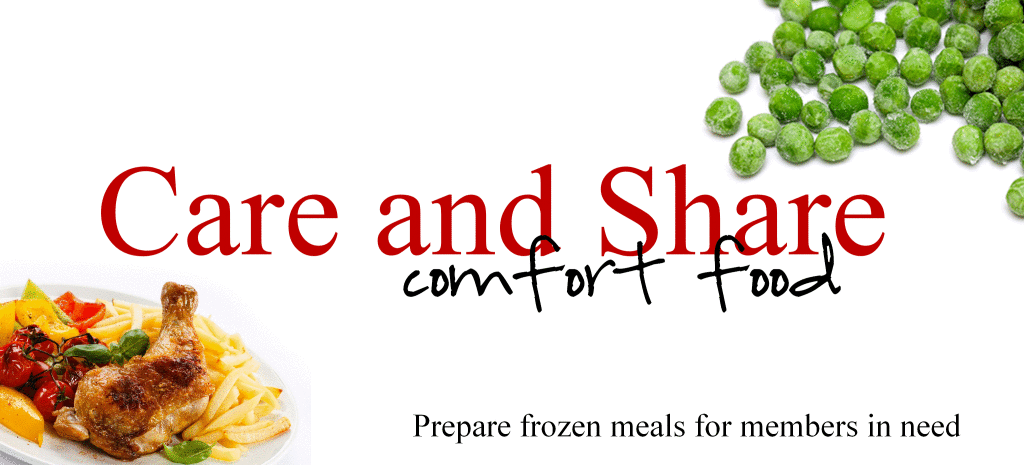 Care and Share Ministry is in need of a few cooks! And you definitely don't need to be an accomplished cook! We like to have several frozen casseroles or entrees in the freezer for our pastors to take 'on the run' when they are visiting those with a death, illness, or accident in the family.
Please simply put your casserole or entrée in the church freezer on the top shelf with a label noting that it is for Care and Share, name of the dish, date made, thawing and heating instructions, and list of major ingredients.
It's that easy – your leftovers will be fine too. If you've made too much, just freeze it and bring to church. Meals for 2, 4, and 6 people are appreciated.