Lord of Life Lutheran Church hosts 19th Annual Gebert Charity Golf Tournament
This is a good place to live if you like golf. Beautiful courses abound and prestigious tournaments focus the attention of
the world's golf fans on our community. The Woodlands High School graduates Stacy Lewis and Katie Futcher give local residents plenty of reasons to follow the LPGA. But a legend of a different golf generation also walks among us.
Players in the upcoming October 29 Gebert Charity Golf Tournament in The Woodlands will have an opportunity to rub elbows with Carol Mann and provide support for GoodWill Industries.
Carol Mann, who calls The Woodlands home, was a highly successful LPGA tour professional from 1961 through 1981, winning 38 tournaments including two major titles, the 1964 Western Open and the 1965 US Open at Atlantic City Country Club. Carol served as President of the LPGA from 1973 – 1976 and was responsible for major organizational structure changes such as the naming of its first Commissioner and Board of Directors to help shift greater business, television and sales/marketing focus. Prize money increased by over 800% and television exposure went up by 600% within four years.
"I am thrilled with the opportunities for women in the LPGA today," Carol said. "The tournaments are there and the skill level of today's players makes women's golf such fun to watch."
Carol was under contract with NBC from 1977 through 1984 for broadcasts of the PGA,
Champions and LPGA tours. She has also worked for ABC, ESPN and a host of syndicated golf productions. "It was a time of exciting growth for women's golf and being part of the media gave me an excellent opportunity to promote the game," Carol added.
Carol is a World Golf Hall of Fame member,an honorary member of the LPGA Teaching and Club Professional Division and a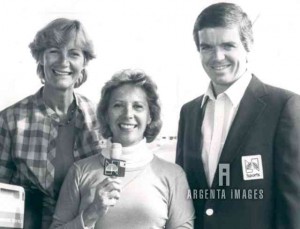 member of the PGA of America. She has received numerous awards for her contributions to women's golf, women's sports, education and career development. In 1988 she was selected as one of the "100 Heroes of American Golf" and the PGA of America named her "First Lady of Golf" in 2008. That same year the Women's Western Golf Association selected Carol to receive its special "Women of Distinction" award and in 2010 she was elected to the Texas Golf Hall of Fame. In 2012 the Maryland Athletic Hall of Fame voted her in along with one of her heroes, Johnny Unitas.
Between 1980 and 2002, Carol managed to give speeches to corporate and non-profit groups all over the country,conduct over 700 golf clinics and authored a book, The 19th Hole. She still makes appearances at trade shows, industry meetings, corporate hospitality programs, golf outings and clinics and she produced the first golf shows on the QVC network. She has consulted for established and emerging golf companies and was affiliated with Wilson Golf for thirty-five years. She served as Special Consultant/Ambassador to the World Golf Hall of Fame in St. Augustine, Florida through 2010.
These days Carol also devotes her time to teaching and player development services in association with The Woodlands
Country Club, coaching aspiring players of all ages and skill levels. Golf Digest recently named her one of the top teachers in Texas. Golf for Women magazine included her in its prestigious "Top 50 Teachers" list in 2007, 2010, and 2012-13.
Always a tireless supporter of women's athletics, she advocated for Title IX with Presidents Carter, Reagan and Bush, served as president of the Women's Sports Foundation from 1985 through 1990 and as Honorary Chairman of the Rice Golf Classic since 1993 to benefit Rice Universitywomen's athletics programs. For the seventh year, Carol is hosting The Carol Mann LPGA Player Invitational for The Women's Home in Houston, a center that transforms the lives of less fortunate women.
"This year I am chairing a local event that is especially dear to my heart," Carol said. "The 21st Annual Gebert Charity Golf Tournament will take place October 29 at the Canongate Panther Trail Golf Course in The Woodlands. The festivities and fellowship begin with a 12 p.m. shotgun start of the 4-person team scramble format. Later that afternoon there are putting events for experienced or non-experienced golfers, age 18 and over. There will be dinner, awards, and an auction to cap the day. Our featured charity this year is GoodWill Industries."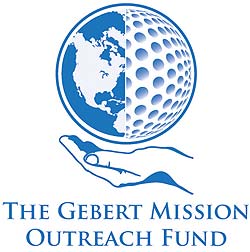 "Lord of Life Lutheran Church hosts the event, named to recognize the mission and outreach efforts of Rev. Don and Barbara Gebert, and since rain seems to be a thing of the past, we can pretty much be guaranteed a beautiful day for the event. We do still need golfers & hole-sponsors, so anyone who is interested can go to www.lolonline.org for additional information or to register online."
Golf and good works. For a local legend, it doesn't get any better than that.