Meet the New Congregation Council Members elected to three-year terms at the 2021 Annual Meeting:
Jim Card
Joe Cox
Linda Nicolosi
Ethan Reinhardt
Neal Stockham
Outgoing Council members:
Chuck Hoffheiser Council President
Ben Kessler Council Vice President & Long Range Planning Committee
Glenda Collins Personnel Committee
Greg Dolfi Mutual Ministry – Chair
ETHAN REINHARDT
Family:
Stephanie Reinhardt (Wife)
Carson Reinhardt (Son)
Occupation:
Manager, Business Intelligence
American Bureau of Shipping (ABS
Joined Lord of Life in June 2019, but began attending Lord of Life in Fall 2018
My wife was raised in the Lutheran Church, when we moved to The Woodlands in 2017, we began our search for a Church and found Lord of life in the early Fall 2018.
Served as the Treasurer of Lord of Life for 2020
Member of Endowment Committee for 2020
Member of Finance Committee since summer 2019
Where do you sense God is calling Lord of Life?
Lord of Life has been very financially blessed during these difficult times as compared to other congregations in our community. I believe God is calling Lord of Life to be a good Steward in our local community by using this position to help those enduring hard times.
Why do you want to be a council member?
With Lord of Life in a transition period over the next year, I believe strong leadership will be important for Lord of Life during 2021 and the years to follow. With my previous experience as Treasurer and serving on Finance Committee I believe I can help provide steady leadership within Council and assist the congregation navigate finance matters that arise.
JOE COXFamily
:
Wife Deborah. We have two grown sons.
Occupation:
Recently retired, after 40 years in the oil and gas industry.
We have been members of Lord of Life for 25 years.
We found Lord of Life when we were looking for an ELCA congregation after a job transfer to The Woodlands.
Served two terms as a LOL Council member and have been active with internal and external community Outreach Committees.
Where do you sense God is calling Lord of Life?
In my view our call is now and has been to share the love that is Christ with one another and with the community at large.
What do you feel you can offer as a council member?
Christ-centered experience.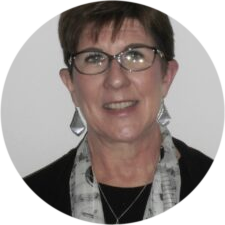 LINDA NICOLOSI
Family:
Husband – Mike Nicolosi
Son – Daniel Nicolosi (wife Cara and three children)
Daughter – Catherine Nicolosi
Occupation:
I retired from Oak Ridge High School in 2017 after 37 years as a high school teacher. I was at Oak Ridge High School for 32 years. During my career, I taught mathematics, computer science, and directed the orchestra. I currently have an adjunct faculty position working with a string ensemble at John Cooper School.
Mike & I joined Lord of Life in 1989. We raised our children in this church.
We felt welcome from the first time we attended worship. We were also drawn to the music at Lord of Life.
I play upright string bass in the early service worship band and with the Lord of Life Jazz Band. I also played bass at a traditional service in the early years at Lord of Life when our organ was a small portable organ with no pedals. I am an original member of Bells of Life handbell choir and continue to play with that ensemble. It is a small group ministry as well as a musical ensemble.
I
have been a member of the Music/Worship/Worship& the Arts Committee in its different forms for many years. I am currently chair of the Worship & the Arts Committee.
I previously served on the Lord of Life Church Council during a three year term in 1998, 1999, and 2000. I served as congregation president in 1999 and 2000.
I have served on pastoral call committees and music director search committees.
Where do you sense God is calling Lord of Life?
Lord of Life has seen change and growth during my time at Lord of Life. As our congregation has adapted to those needs, it has continued to be a welcoming and serving church. We are entering a period of transition. We need to keep our mission and vision in focus as we move through this time. I believe that if we trust the process and listen to God, He will lead us in the right direction.
What do you feel you can offer as a council member?
I am willing to serve the church when asked. I am organized and understand structure. I feel that I can offer a steady voice and a listening ear along with the perspective of a long -time member. I am eager to see what God has in store for us!
JIM CARD
Family
Jean Card – wife
Occupation:
Retired from US Coast Guard after a 40 year career. Currently offer maritime consultancy services.
LOL member since December 2000
As life long Lutherans we moved here and found Lord of Life to be a vibrant, friendly, welcoming congregation dedicated to preaching the gospel and serving the community.
Served as: Manager of the Welcome One Another Capital Campaign, currently Chair the Endowment Committee, Champion of Christmas Seafarer boxes, member of Men's Breakfast.
I have been a member of many congregations during our Coast Guard career. Have served in roles from Congregation President to Elder to Sunday School teacher.
Why do you want to be a council member?
I will be committed to Lord of Life's mission, vision and values and will work with Council members and the Congregation to help realize them.