14Online worship designed for more discussion and interaction with one another. This is a great way to worship as a family or share the video and discuss with others no matter where they are. Check out ENGAGE! worship.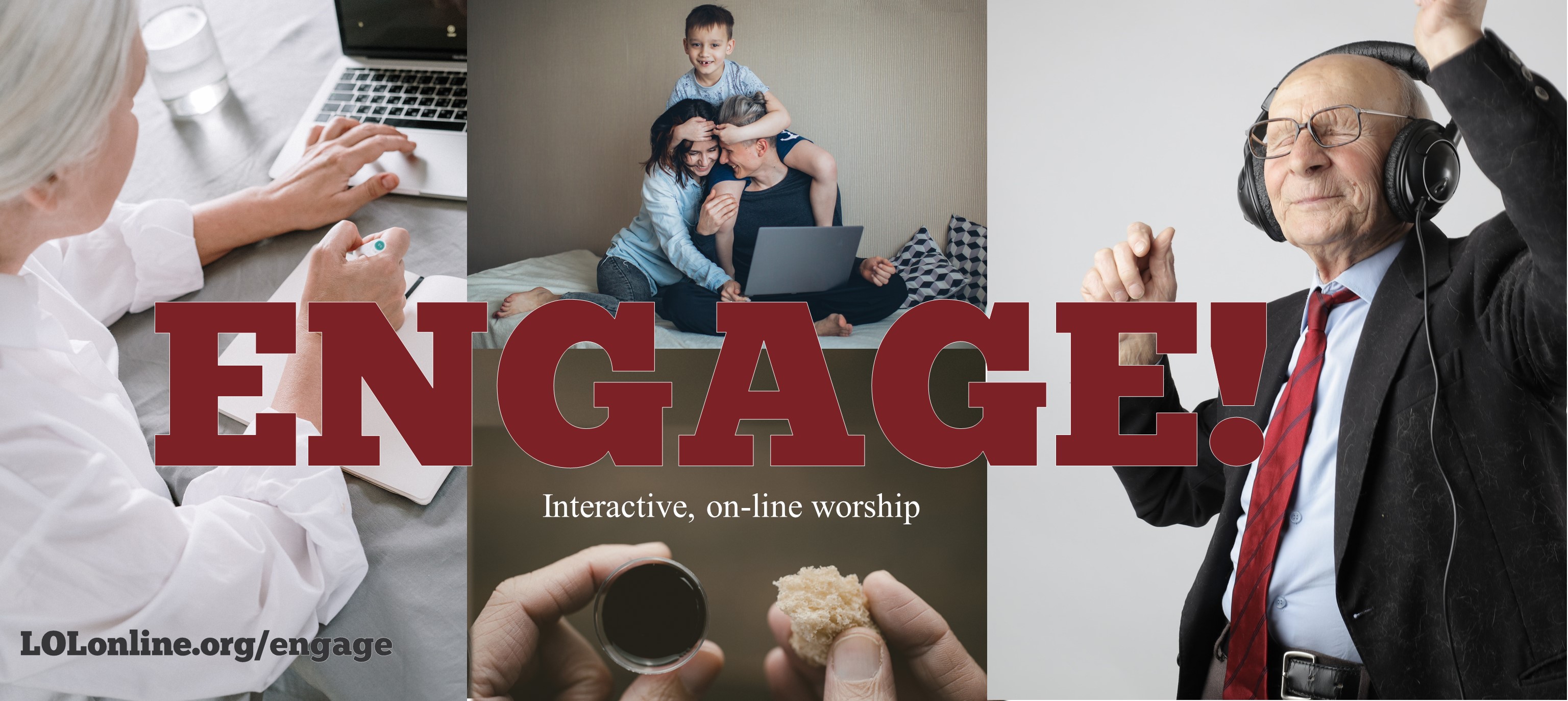 Prayer Time
Take time to ask for prayers (celebrations and concerns) from the group then you can either take turns praying for each other or use this prayer:
Compassionate God, you gather the whole universe into your radiant presence and continually reveal your Son as our Savior. Guide your church as we share your gospel and proclaim freedom in Christ to all. Show us the power of Christ moving and active to bring wholeness to all creation.
God of grace, we pray for the well-being of all nations and leaders. Send peace and health to those who suffer in mind, body, or spirit, to those who are sick and to all in any need. Send us where we can help. Bring wholeness to all that is broken. We pray especially for (name concerns of the group). We give you thanks and praise for (name celebrations). Merciful God, hear the prayers of your people, spoken or silent, for the sake of the one who dwells among us, your Son, Jesus Christ our Savior. Amen.
Resources for Kids
Children's Bulletin
Taking Faith Home
Support God's Ministry at Lord of Life
For more information on how to give you can visit the
Donations and Giving
page or click the link below.
Previous Engage Messages
January 3, 2021
February 7, 2021