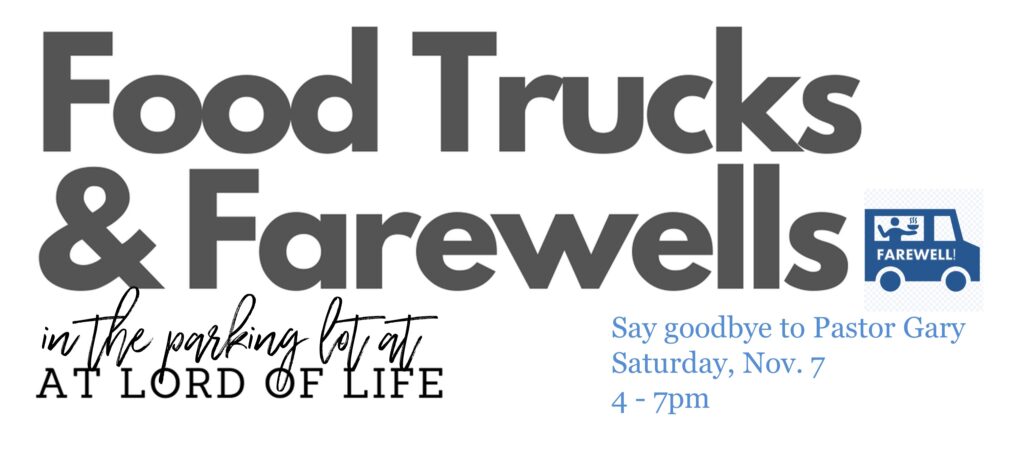 FOOD TRUCKS & FAREWELLS!
This event is to raise money for the Pastor's Discretionary Fund which helps those in need in and around our community.
It is also an opportunity to bid farewell to Pastor Gary and Emily Heath as they begin their next chapter in retirement.
We'll have a variety of food trucks to satisfy everyone's tastes. You can register below.
Additional items will be available for purchase at the food trucks on the day of the event.
Saturday, November 7 in the parking lot at Lord of Life.
4 – 7pm
Food trucks – There will be three awesome food options:
Waffles O'licious,
Mr. Sizzles
and The Dapper Doughnut for all of your dessert cravings. The trucks will have select menu items included with your ticket and special items for kids. They will also have additional menu items available for purchase.
Bid on unique gift ideas for the holidays or treat yourself: Sports memorabilia, hand-crafted items, quilts, restaurant gift certificates and gorgeous gift baskets.
.