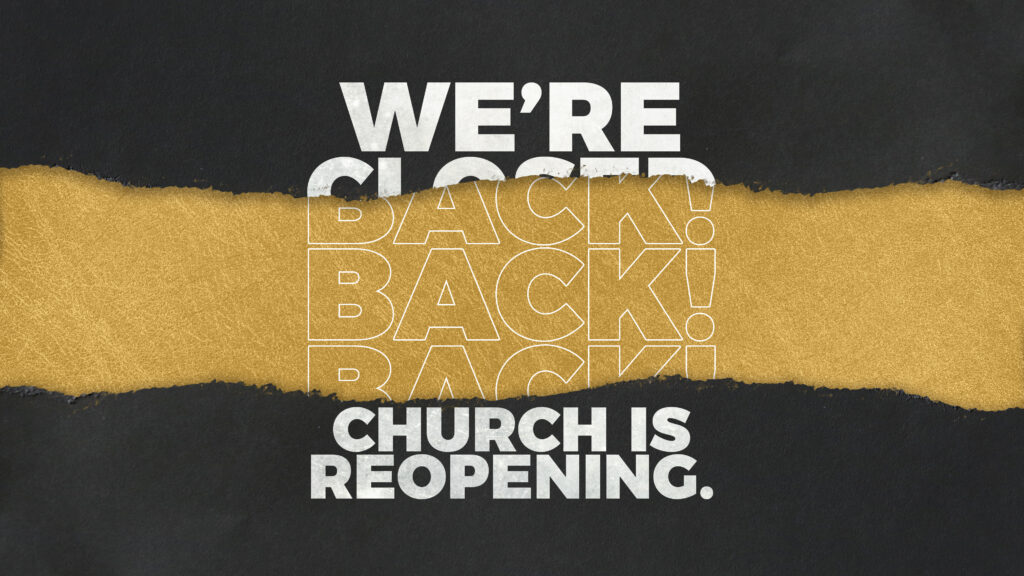 We're so grateful to the Lord for His continued goodness and divine care as He has promised to be with us in all circumstances and situations (see Psalm 46:1–3).
Dear Friends,
In- person worship is available Sundays at 8am, 9:45 & 11:20am, but we will continue to permanently offer live-stream services via the
church website
,
Facebook
, and the Boxcast App. Worship is available to watch any time of the week.
New Mask and Social Distancing Policies effective Sunday, May 23, 2021
The Lord of Life Re-opening team has been meeting regularly since May of 2020. Each time we gather we spend time reviewing case data in the region alongside national trends to lay the course for our congregation throughout this process. At each step, our guiding policy has been to ensure the safety of our community alongside our desire to be together as a worshiping body. This week our team used these same guiding policies as we reviewed updated guidelines from the Centers for Disease Control concerning mask wearing for fully vaccinated individuals.
With this in mind, the Re-opening team would like to inform you of the updated policy concerning masks and attendance at Lord of Life:
Masks are optional for all attendees at Lord of Life events. The CDC still recommends masks be worn by those who have not been fully vaccinated.
Small groups may resume meeting in the building at their discretion. Groups will be asked to do a quick clean of their space before leaving. All groups must contact Rick Janacek in the Lord of Life office to schedule their desired time to meet.
The kitchen and other areas will be available for use beginning June 1.
Through the coming weeks you can expect to see several additional changes including coming forward for communion, passing the offering plates, bulletins and other handout items, and more as we continue to move forward together.
Finally, we want to remind everyone in our community that we are emerging from an event that has been challenging and traumatic for all of us in different ways. We will all react differently to these new adjustments. Please take into consideration that some of us will want to attend worship but will not be ready to be in close proximity to others. Others among us may be more ready to gather closely with or without masks. All of us are one in community and in the Body of Christ. The Re-Opening team urges you to please respect one another and encourage one another as we move through this time together.
Yours in Christ,
The Members of the Re-Opening Team
We are here for you! If you need anything, call the church office at 281-367-7016 to talk with one of our pastors or to share your prayer requests.
In the coming days and weeks, as the situation evolves and regulations change, we will provide additional updates. We pray God continues to give you a spirit of peace, increase your faith, and provide for your every need.