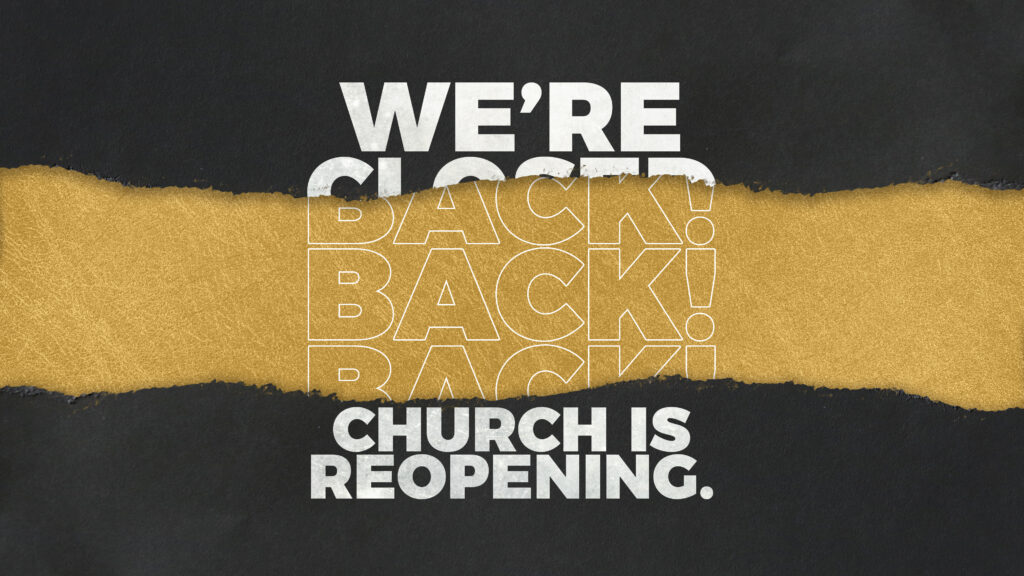 UPDATE AS OF 8/19/2021:
A MESSAGE FROM THE PASTORS AND CHURCH COUNCIL REGARDING NEW PROTOCOLS
This past Tuesday, August 17, 2021, the Lord of Life Congregation Council took time during its regularly scheduled meeting to address the growing concerns over COVID cases in our area and the Delta variant. The Council included several members from the previous Re-Opening Team in the discussion as well.
As we established in a previous message to the congregation, the current conversation is being driven by the rise in the Delta variant of this virus. This current spike has pushed hospitals in our area to being near or at capacity. While evidence is showing that those who have been fully vaccinated can still get sick or be a carrier of the virus, it is largely those who remain unvaccinated at this time who are experiencing severe illness. There is also preliminary evidence that the Delta variant is readily passed by and potentially more severe for children. At this time, children under 12 are not eligible for the COVID vaccine.
Since the beginning of the pandemic your leadership has agreed that our top priority is always the health and safety of our congregation. This continues to be our guide during this most recent surge. In response to this, council is making the following recommendations and changes to our in-person events:
Anyone who enters the building is strongly encouraged to wear a mask while they are indoors
Attendees at worship or other events will be encouraged to socially distance
We will continue to serve communion.
Communion servers will be required to wear a mask.
Anyone coming to receive is encouraged to wear a mask, receive the bread and the wine, and then unmask to take the bread and wine either off to the side or at the altar rail.
The single use cups will be available for anyone who chooses to use them. You may bring the cups forward to receive the words "Body of Christ, Blood of Christ" if you choose.
Doughnuts and coffee will be suspended for the time-being. The Welcome Center will remain open for gathering before, between, and after worship.
The Kitchen will be closed.
We are making these adjustments in hope that more drastic actions can be prevented. We want to do everything we can to keep our space open and safe for everyone in our community including our Sunday morning worship, our Kids of the Kingdom staff and families, and the many outside groups that use our space as well. This will continue to be a dynamic process going forward. As these guidelines need to be modified we will send further communication.
We thank you for your faithfulness and ongoing partnership in this ministry. And we ask for your continued prayers for our congregation and our community. These were not easy choices for the council, but they were made with the best interests of this congregation alongside the interests of our larger community at their core. We are aware that the variants will be with us for a long time, and we know that in the midst of that, God is still God. We do not take these actions out of fear but rather out of trust that God can continue to use this space to be a blessing to our community. If you have any questions or concerns please feel free to contact either of us, your pastors, or any member of church council. God be with you, today, tomorrow, and always.
Grace and Peace,
Pastor John VanHaneghan
Pastor David Bauser
UPDATE AS OF 8/5/2021:
In light of recent significant increases in COVID case counts and hospitalizations, Council officers, Pastors, Staff, and members of the re-opening team discussed what Lord of Life should do in response to the "Delta variant" of the virus. From what we know, many of you have already been vaccinated. If you haven't, please consult with your doctor, especially if you have concerns.
At this time, there are no changes to in-person attendance to worship. Meetings inside the building also may continue with some appropriate masking protocols.
For any activities inside the building, you should wear a mask if:
You are a Communion Assistant – regardless of your vaccination status
You haven't been vaccinated
You've been vaccinated but are in one of the original "higher risk" groups such as age, compromised immune system, etc.
You've been vaccinated and wish to enhance safety for all by doing so
You intend to be closer than 6 feet to multiple people while inside the building
In addition, if you aren't feeling well for any reason (COVID symptoms or not), please stay home and utilize virtual worship attendance.
Lord of Life Leadership will continue to monitor and review necessary information and will release updated protocols as they are deemed necessary and appropriate.
Finally – there will be many variants in the years to come. This is the normal way of things and is nothing to fear. Most importantly, it will not weaken our faith in Jesus Christ. Tough times are part of this world. For this, we have Christ, and we have each other.
Never fear.
Yours in Christ,
Pastor John and Pastor David
We're so grateful to the Lord for His continued goodness and divine care as He has promised to be with us in all circumstances and situations (see Psalm 46:1–3).
Dear Friends,
In- person worship is available Sundays at 8am, 9:45 & 11:20am, but we will continue to permanently offer live-stream services via the
church website
,
Facebook
, and the Boxcast App. Worship is available to watch any time of the week.
New Mask and Social Distancing Policies effective Sunday, May 23, 2021
The Lord of Life Re-opening team has been meeting regularly since May of 2020. Each time we gather we spend time reviewing case data in the region alongside national trends to lay the course for our congregation throughout this process. At each step, our guiding policy has been to ensure the safety of our community alongside our desire to be together as a worshiping body. This week our team used these same guiding policies as we reviewed updated guidelines from the Centers for Disease Control concerning mask wearing for fully vaccinated individuals.
With this in mind, the Re-opening team would like to inform you of the updated policy concerning masks and attendance at Lord of Life:
Masks are optional for all attendees at Lord of Life events. The CDC still recommends masks be worn by those who have not been fully vaccinated.
Small groups may resume meeting in the building at their discretion. Groups will be asked to do a quick clean of their space before leaving. All groups must contact Rick Janacek in the Lord of Life office to schedule their desired time to meet.
The kitchen and other areas will be available for use beginning June 1.
Through the coming weeks you can expect to see several additional changes including coming forward for communion, passing the offering plates, bulletins and other handout items, and more as we continue to move forward together.
Finally, we want to remind everyone in our community that we are emerging from an event that has been challenging and traumatic for all of us in different ways. We will all react differently to these new adjustments. Please take into consideration that some of us will want to attend worship but will not be ready to be in close proximity to others. Others among us may be more ready to gather closely with or without masks. All of us are one in community and in the Body of Christ. The Re-Opening team urges you to please respect one another and encourage one another as we move through this time together.
Yours in Christ,
The Members of the Re-Opening Team
We are here for you! If you need anything, call the church office at 281-367-7016 to talk with one of our pastors or to share your prayer requests.
In the coming days and weeks, as the situation evolves and regulations change, we will provide additional updates. We pray God continues to give you a spirit of peace, increase your faith, and provide for your every need.