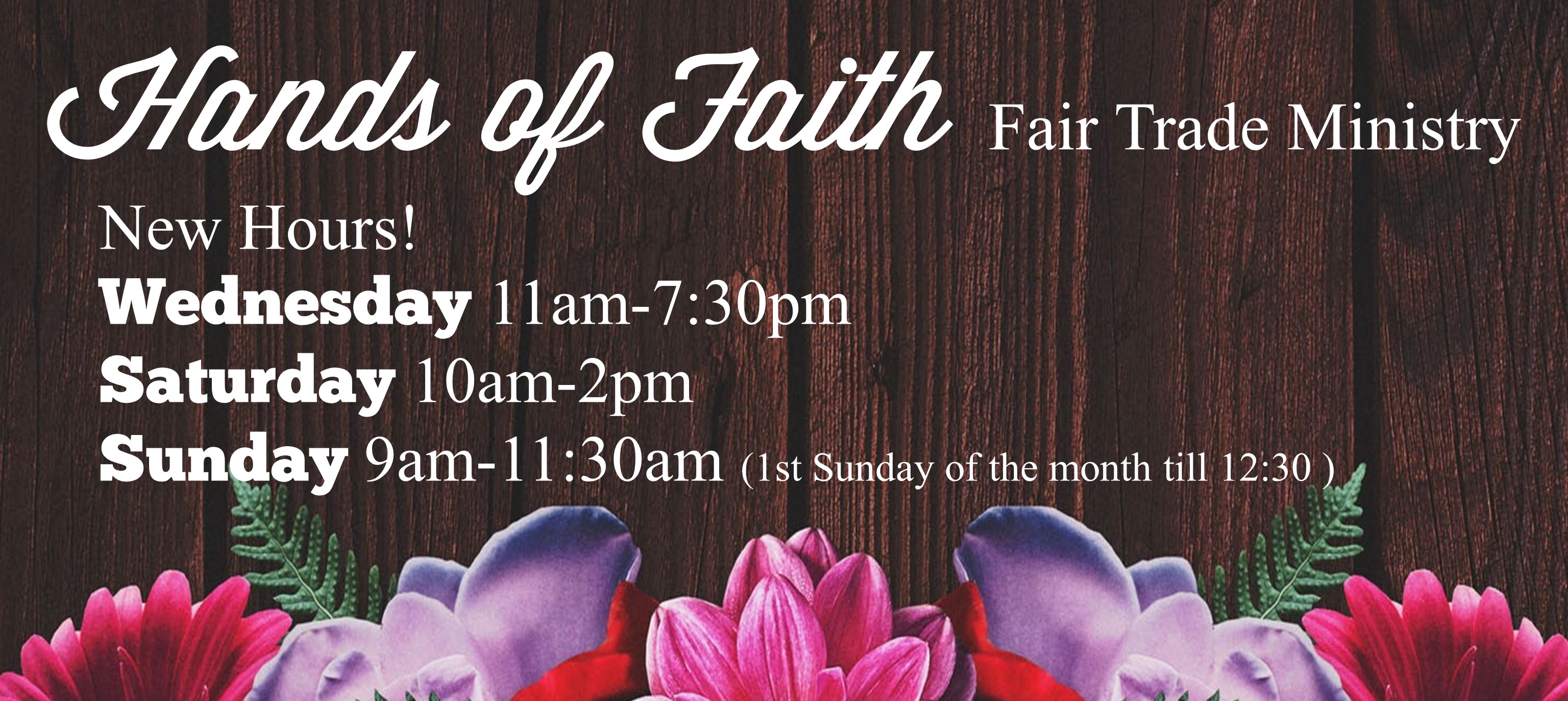 An outreach ministry of Lord of Life Lutheran Church 3801 S. Panther Creek Drive, The Woodlands.
Conveniently located in the heart of The Woodlands, across the street from McCullough Jr. High.
Changing the World One Purchase at a Time
MINISTRY HOURS:
Wednesdays 11am-7:30pm
Saturdays 10am-2pm
Sundays 9am-11:30am (1st Sunday of the month till 12:30 )
Email us at LordofLifeHOF@outlook.com
Hands of Faith is a not-for-profit Fair Trade ministry located within Lord of Life Lutheran Church. This ministry is closely aligned with Lord of Life's Mission and Values:
Growing together in faith, Centered in Christ, Serving God's world with love
Hands of Faith Fair Trade Ministry has superb volunteer opportunities! Adults & teens 8th grade and up are welcome. What a great way to earn Community Service hours! Greet guests and process sales. Excellent training provided. Pay = $1 in store credit/volunteer hour. Email lordoflifehof@outlook.com or call Beth Kuper at 281-384-8597 for more info.
Sign up for shifts online.
*********************************************************************************************************************

In order to commemorate the 500th anniversary of Luther's Reformation, Hands of Faith ministry commissioned Haitian artists to create Luther's Rose.
For over a month, these artists were hard at work making beautiful metal art pieces. Fifty five gallon metal drums, once used for transporting oil or other products, are flattened into a metal canvas. Using a hammer, chisel and other simple tools, the metal is cut then pounded, creating a unique and treasured piece of primitive art. Each item is 11 inches in diameter and displays well inside or outside.
#1

Painted Cost $ 24

#2

Cut/Nonpainted Cost $26

#3

Noncut/Nonpainted Cost $22
Does not include sales tax or shipping. Shipping will range from $13 to $19 assuming 10 to 22 items are purchased.
For purchases of 10 or more, we will deliver free of charge if in the Houston vicinity.
Please email
to place an order or for additional information.
What is Fair Trade?
Behind items that we consume every day (coffee, tea and chocolate to name a few) are farmers struggling to survive and support their families. Living in poor, rural regions of the world where paved roads and internet access are rare, small-scale farmers who produce these items do not have their pick of buyers.
In conventional trade, middlemen take advantage of this and pay unfairly low price — prices that do not even cover farmers' costs and leave them no money for nutritious
food, medicine, clothes or education. Children are forced to work instead of attending school.
In line with Martin Luther's teaching that
that "we should fear and love God that we may … help [our neighbor] to improve and protect his property and business," it is a way of doing business that acknowledges the worth and basic human rights of all people.
When you buy Fair Trade items, more of the money you spend reaches the hands of the people who crafted them.
Ten Thousand Villages Purchasing Director returned from visiting artisans groups in India and she shared this incredible update.
Your work is recognized and respected by the artisans themselves. They know that they can't do this alone.
~ There are 1,000 children who are in school and not working because Tara Projects has created 11 learning centers.
~ There are families who are together each evening and not separated by labor migration because Noah's Ark is helping former brass workers develop products with new materials.
~ There are single mothers who are safe and able to support their children because Ankur Kala has created a community of sisterhood and training program that is inclusive of all religions.
~ There are people who live with leprosy and physical disabilities, who earn fair incomes with dignity and have families, homes and medical care because MESH has made sure their products have had a market for 20 years.
~ There are more than 400 women who have a voice and respect in their own homes because they can take embroidery assignments from St. Mary's to where they live and earn incomes while caring for their children and homes.
Please visit us at Lord of Life Lutheran Church, 3801 S. Panther Dr. The Woodlands, TX 77381.
Think "Fair Trade" first!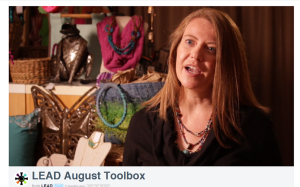 BE A GOOD NEIGHBOR IN A GLOBAL WAY:
Watch this synod video that shows 2 congregations that are committed to "God's Work, Our Hands" on a global level.
Hands of Faith Fair Trade Ministry is pleased to announce it has been ranked in the Top 5% for coffee sales by Equal Exchange Fair Trade Coffee. Over 8,000 faith-based organizations buy Equal Exchange Coffee. Thank you to our members and our community for supporting this worthwhile cause!