As of Thursday, June 15, the building has reached is "drying standard." This means that everything that is left has dried out and we are not worried about anything molding. But, we are not back to normal just yet!
We are working with our insurance company to determine what path we will be taking to restore the damaged areas. For the time being, please use caution when proceeding to the following areas:
The main hallway outside the kitchen
The parlor/cry room
The corner of the sanctuary backing up to the kitchen
At this time, the Kitchen remains CLOSED except for designated staff and volunteers.
We will continue to update the congregation as we know more information and as we begin to make plans to restore the damaged areas. Thank you for your continued prayers and support.
UPDATE: June 16, 2023
After a visit from the insurance claims adjuster, David and Mary Ann Harris worked with Pastor David to ready our space for the weekend activities. The damaged areas have been covered with builder's paper to allow us to walk through the space while limiting the possibility of injury. Please, continue to use caution in these areas as floors may be unlevel and the possibility of slipping is increased. Thank you for your patience and understanding!
Main Hallway looking from Welcome Center towards Nursery. Floors have been covered to allow the space to be used while we wait for remodeling to begin.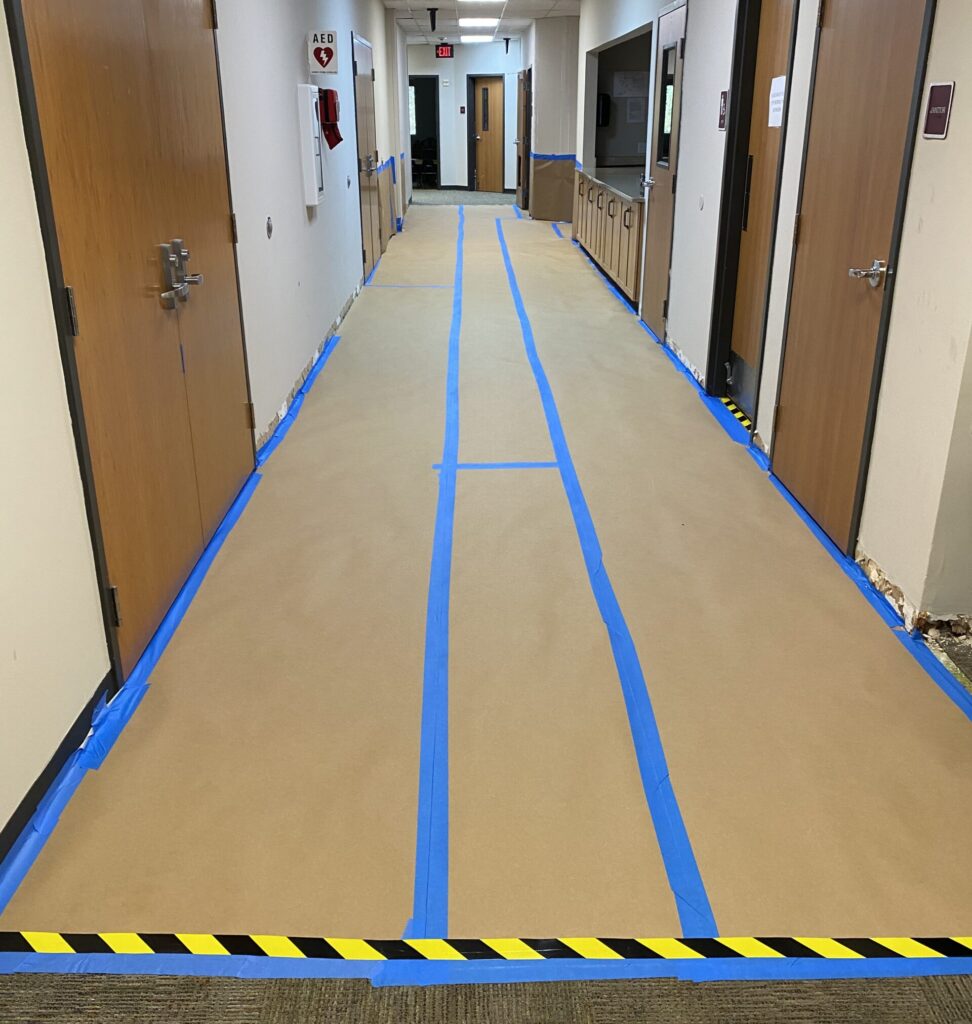 Main Hallway looking from Nursery towards Welcome Center.
Northeast corner of Sanctuary looking from the music area.
Hallway from Sanctuary to Kitchen looking from Sanctuary doors.
Parlor/Cry Room looking from the main door.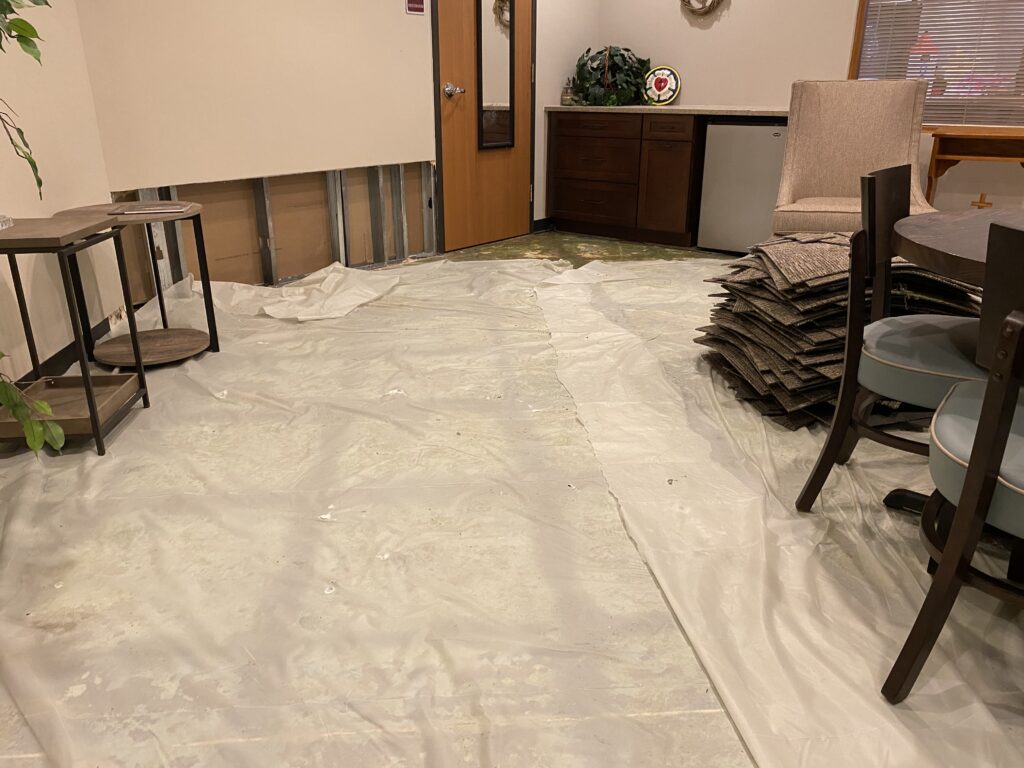 Room 10 (Science/Music room).