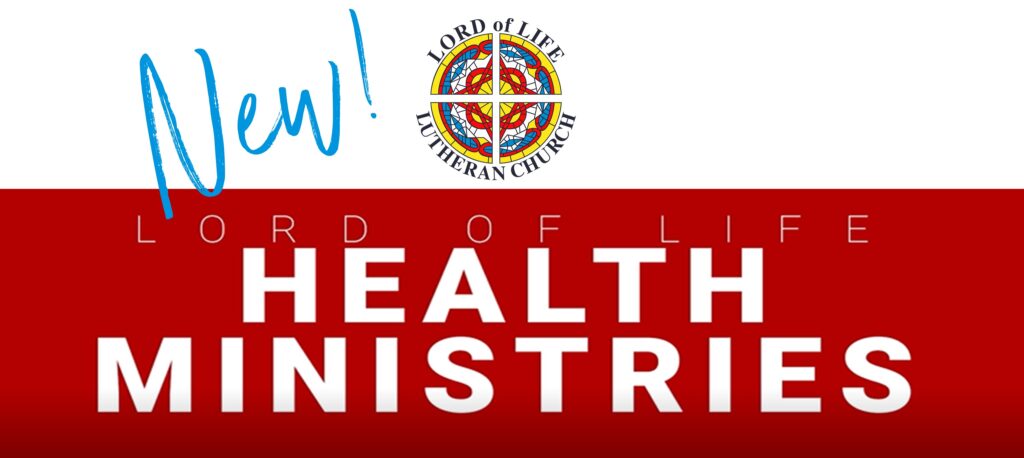 Covid Fatigue: Navigating our Mental Health During a Global Pandemic
Have you been experiencing feelings of anxiousness, a senses of being overwhelmed, or unexplained tiredness? Have social distancing and protocols left you feeling lonely and disconnected? After a year of dealing with the Corona Virus many of us are simply exhausted and it is reflected in our mental, emotional, and spiritual health. Join Beth Hall (Masters in Counseling, LCDC, LBSW) on Sundays at 3:30 pm via zoom to explore the realities of Covid Fatigue. Each week will explore a new topic and offer participants a chance to reflect on their own health and well-being. Whether you're a senior adult living alone or a parent navigating kids' zoom calls and working from home, this is an hour of your week you won't regret setting aside to take care of yourself.
Brought to you by Lord of Life Health Ministries.
The Health Ministry team is looking for your feedback on this followup questionnaire. Please take a few moments to answer the questions and let them know the kind of topics you are most interested in!
Brenda Stockham, RN & Parish Nurse Trainee, is a registered nurse that has worked in home health and home care with all ages for over 15 years. She has been active in her home congregations, including Vacation Bible School Coordinator, head of Education committee and working with youth on a weekly basis. She has been married for over 40 years and have 2 grown sons. The youngest was married on June 20 at Lord of Life.
Beth Hall – Masters in Counseling, Licensed Social Worker, (LCDC, LBSW)