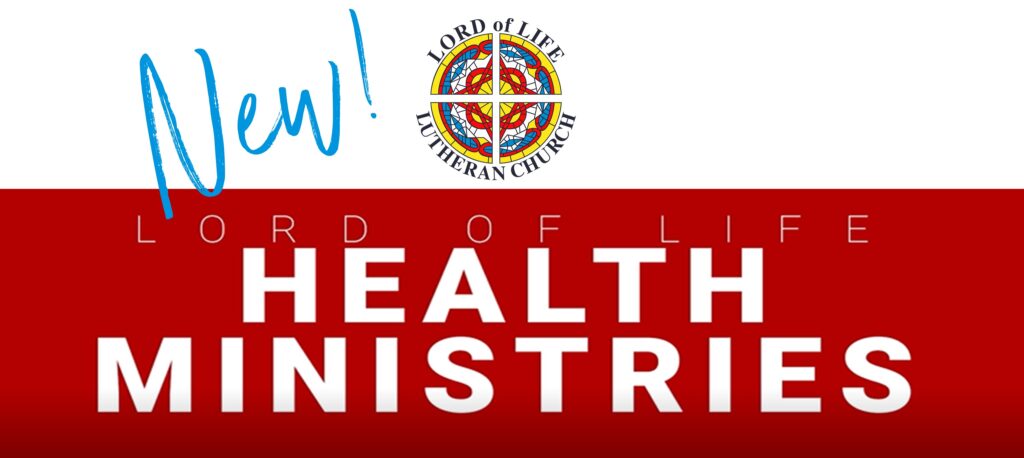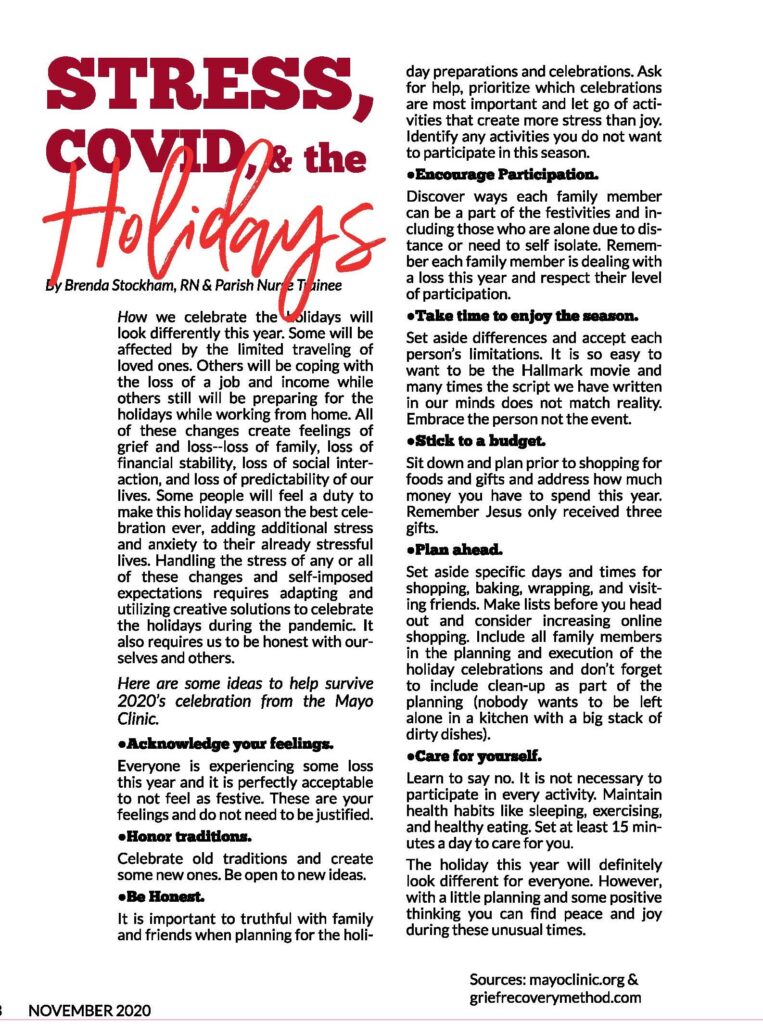 Stress, COVID and the Holidays
How we celebrate the holidays will look differently this year. Some will be affected by the limited traveling of loved ones. Others will be coping with the loss of a job and income while others still will be preparing for the holidays while working from home. All of these changes create feelings of grief and loss–loss of family, loss of financial stability, loss of social interaction, and loss of predictability of our lives. Some people will feel a duty to make this holiday season the best celebration ever, adding additional stress and anxiety to their already stressful lives. Handling the stress of any or all of these changes and self-imposed expectations requires adapting and utilizing creative solutions to celebrate the holidays during the pandemic. It also requires us to be honest with ourselves and others.
Here are some ideas to help survive 2020's celebration from the Mayo Clinic
● Acknowledge your feelings Everyone is experiencing some loss this year and it is perfectly acceptable to not feel as festive. These are your feelings and do not need to be justified.
● Honor traditions. Celebrate old traditions and create some new ones. Be open to new ideas.
● Be Honest It is important to truthful with family and friends when planning for the holiday preparations and celebrations. Ask for help, prioritize which celebrations are most important and let go of activities that create more stress than joy. Identify any activities you do not want to participate in this season.
● Encourage Participation Discover ways each family member can be a part of the festivities and including those who are alone due to distance or need to self isolate. Remember each family member is dealing with a loss this year and respect their level of participation.
● Take time to enjoy the season Set aside differences and accept each person's limitations. It is so easy to want to be the Hallmark movie and many times the script we have written in our minds does not match reality. Embrace the person not the event.
● Stick to a budget. Sit down and plan prior to shopping for foods and gifts and address how much money you have to spend this year. Remember Jesus only received three gifts.
● Plan ahead. Set aside specific days and times for shopping, baking, wrapping, and visiting friends. Make lists before you head out and consider increasing online shopping. Include all family members in the planning and execution of the holiday celebrations and don't forget to include clean up as part of the planning (nobody wants to be left alone in a kitchen with a big stack of dirty dishes).
● Care for yourself. Learn to say no. It is not necessary to participate in every activity. Maintain health habits like sleeping, exercising, and healthy eating. Set at least 15 minutes a day to care for you.
The holiday this year will definitely look different for everyone. However with a little planning and some positive thinking you can find peace and joy during these unusual times.
Sources: https://www.mayoclinic.org/healthy-lifestyle/stress-management/in-depth/stress/art-20047544
https://www.griefrecoverymethod.com/blog/2020/04/8-helpful-tips-getting-through-holidays-during-pandemic
Brenda Stockham, RN & Parish Nurse Trainee, is a registered nurse that has worked in home health and home care with all ages for over 15 years. She has been active in her home congregations, including Vacation Bible School Coordinator, head of Education committee and working with youth on a weekly basis. She has been married for over 40 years and have 2 grown sons. The youngest was married on June 20 at Lord of Life.