VISITING
We would love an opportunity to meet you and help you feel welcome and at home at Lord of Life Lutheran Church. We want to help you in becoming familiar with the church and its ministries and programs, which are designed to meet your needs.
SELECT A SERVICE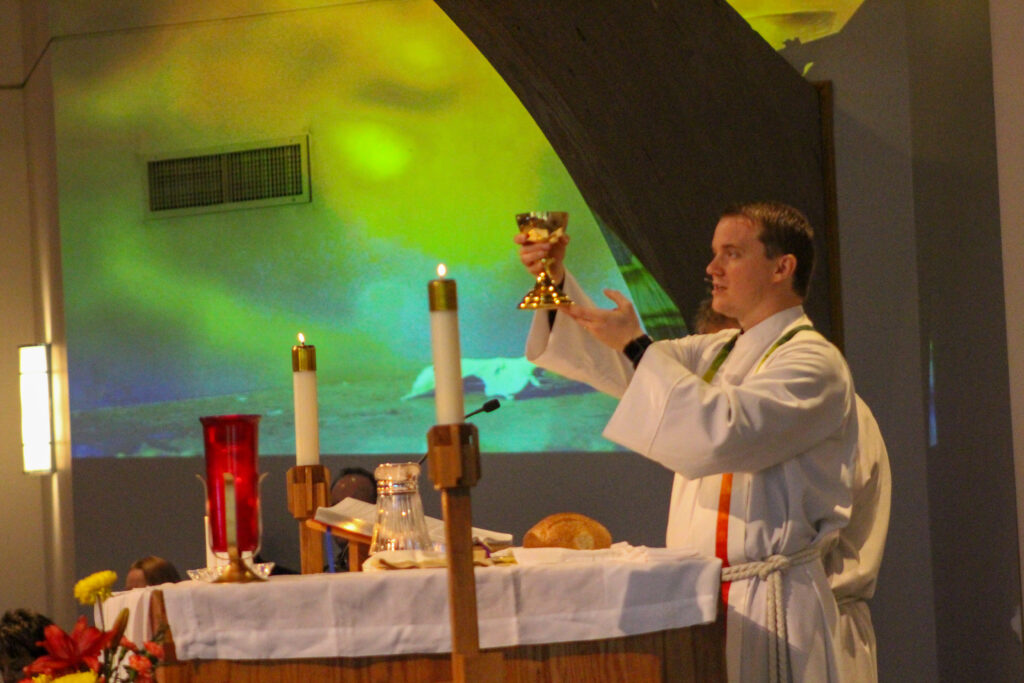 TRADITIONAL WORSHIP Offered at 8am and 11:20am. These uplifting services offer inspirational messages and a formal order of worship. Enjoy a variety of classical (11:20am) and contemporary (8am) music sung by the congregation or performed by choirs, ensembles, or soloist. Our contemporary worship service held in the Sanctuary at 9:45 am. This upbeat, praise and worship service is offered to those who are looking for a more relaxed and informal style of worship.
IF YOU HAVE CHILDREN
Children are always welcome at any worship service. Each worship style has a children's sermon designed especially for a child's point of view. Even grown-ups can enjoy the child's perspective. If your child is restless, please feel free to use our parlor or cry room, located in the hallway right outside the sanctuary. You can still view and listen to the worship service, but have private one-on-one time with your child. We also have a quality nursery environment for kids age 6 weeks to 5 years. Follow the hallway past our kitchen to see our care-giver's smiling faces! Feel free to ask an usher or greeter for directions, as well.

Kid's Life September – May. For kids age 3 years to 6th grade. Sundays at 10am online.

When meeting in person:

3-year-olds through 4th Grade: Meet in Room 3 in the Kids of the Kingdom Hallway

Club 56 (5th and 6th grade): Meet in Room 26 upstairs

Jr. High: Upstairs, Rm 24

Sr. High: Upstairs, Rm 25

Ask an usher or greeter for directions. You will be asked to sign in your child to their age appropriate area.
WHEN YOU ATTEND
When you attend either the traditional or contemporary service, be sure to fill out the pew pad at the end of your pew or sign our guest book in the hallway next to our friendly greeters.
After worship, all are welcome to have free coffee and donuts in the Welcome Center.
**********************************************************************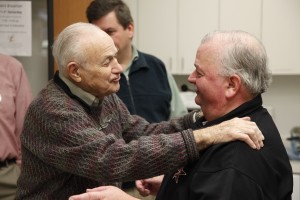 "We extend a special welcome to those who are single, married, divorced, gay, filthy rich, dirt poor, yo no habla Ingles.
We extend a special welcome to those who are crying new-borns, skinny as a rail or could afford to lose a few pounds.
We welcome you if you can sing like Andrea Bocelli or like our pastor who can't carry a note in a bucket.
You're welcome here if you're "just browsing," just woke up or just got out of jail. We don't care if you're more Catholic than the Pope, or haven't been in church since little Joey's Baptism.
We extend a special welcome to those who are over 60 but not grown up yet, and to teenagers who are growing up too fast.
We welcome soccer moms, NASCAR dads, starving artists, tree-huggers, latte-sippers, vegetarians, junk-food eaters. We welcome those who are in recovery or still addicted.
We welcome you if you're having problems or you're down in the dumps or if you don't like "organized religion," we've been there too.
If you blew all your
offering money at the dog track, you're welcome here.
We offer a special welcome to those who think the earth is flat, work too hard, don't work, can't spell, or because grandma is in town and wanted to go to church.
We welcome those who are inked, pierced or both. We offer a special welcome to those who could use a prayer right now, had religion shoved down your throat as a kid or got lost in traffic and wound up here by mistake.
W
e welcome tourists, seekers and doubters, bleeding hearts … and you"
Courtesy of Our Lady of Lourdes Catholic Community