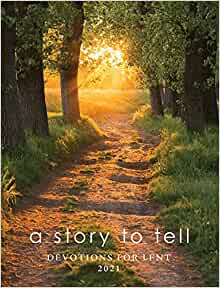 Lent/Easter 2021 focus will be on texts from the Gospel of Mark that show Jesus' journey from baptism to the cross. The gospel writer has a story to tell, moving quickly from one scene
to the next. The urgent tone of the story grabs us and pulls us in, but all the action comes to a halt when those who see the empty tomb tell no one about this. Is this the end of the story?
Join us on a Lent / Easter journey to the cross.
Mid-week Lenten Worship
7pm
Feb. 24, Mar 3, 10, 17, 24
Throughout Lent, Lord of Life will be collecting food and monetary donations for the Montgomery County Food Bank.
The pandemic has hit families hard and requests for help have tripled. Can you help? Food donations may be dropped at church.
Click here to donate money online.
Each $1 donation purchases 5 meals.
Wednesday Soup Suppers
– We will not be able to have our annual Wednesday Soup Suppers before our midweek Lent services. However, you can make soup suppers at home on Wednesdays, thanks to our wonderful cooks! Several members of Lord of Life have shared their soup recipes for you to make at home. This week, Lori Hughes is sharing her Sweet Potato Stew with us. You can see a demonstration of how to cook this tasty soup on the
Lord of Life YouTube page at this link
. You can get the written recipe here:
Chicken and Sweet Potato Stew
Easter Vigil Saturday, April 3 9am to 9pm
Easter Egg Hunt Saturday April 3 at 10 am