WORSHIP AND THE ARTS
Dan Fenn, Director of Worship and the Arts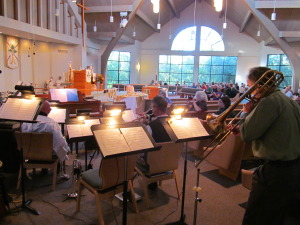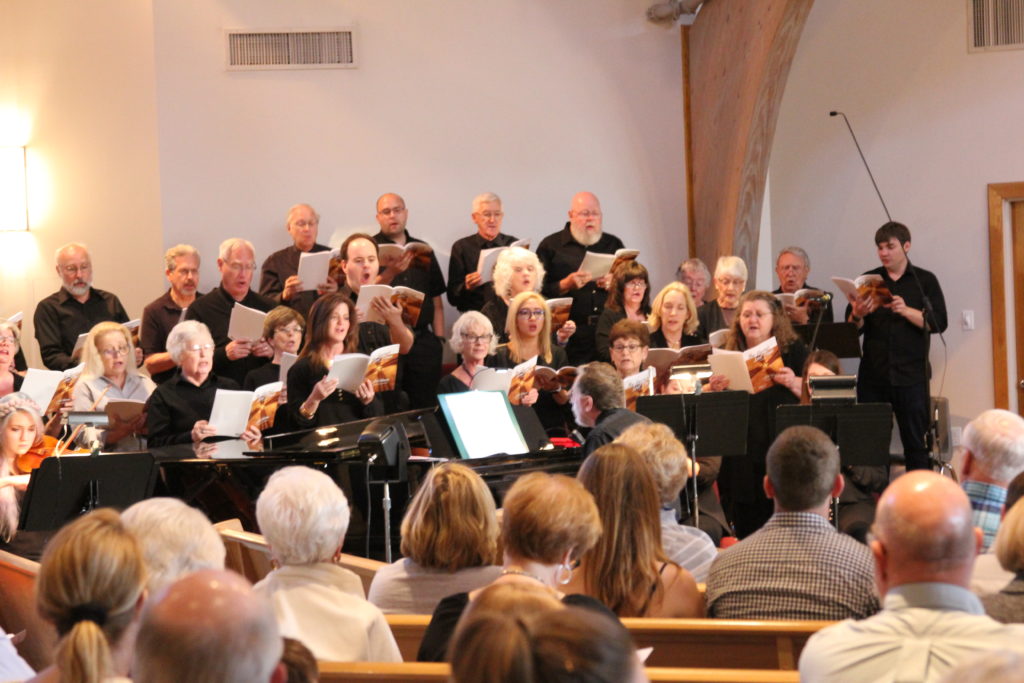 We welcome Sarah Lester as our new Coordinator of Children's Music and Lead Choral Associate.
She is a 2017 graduate of Sam Houston State University with a degree in vocal music education. As part of the children's music position, she will lead our Alleluia Choir (Kindergarten through 2nd grade), help us expand vocal music opportunities for older kids in the future, and help lead opening music in Sunday School. As Lead Choral Associate, you will see her most weeks as the Cantor in the 8:30 service. Welcome, Sarah!
Next Big Band Sunday is April 30 at both services. Rehearsals are at 3:30 p.m. on Sundays March 26, April 2, 16, and 23. Contact Jeremy Kelsey for more information.
VOLUNTEER OPPORTUNITIES WITH WORSHIP & THE ARTS:
Lord of Life Choir
The Lord of Life Choir is open to all singers, high school age through adult, and sings in Sunday worship at 8:30am. Rehearsals are on Wednesday evenings at 7:15 in the Music Room. There is no audition, but some music experience is helpful. Contact Dan Fenn for more information.
Kids Music Night every Wednesday, 6:15-7:00. No practice March 15 due to Spring Break.
Alleluia Choir (Kindergarten-2nd grade) features singing, percussion, movement, and more!
Joyful Noise Bells (3-6th grade)
Instrumental Music at Lord of Life
There are many opportunities for instrumentalists to share their talents here at Lord of Life either as soloists or part of the Family Orchestra or Jazz Band. These groups lead in worship periodically throughout the year from September-May. Rehearsal and performance dates are announced prior to each season. If you would like more information on these groups or how you can share your gifts, contact our instrumental director Jeremy Kelsey at jkelsey@LOLonline.org.
Bells of Life Our adult handbell choir, the Bells of Life, is directed by Sarah Schlacks and plays in worship on the first Sunday of the month from September-May. New ringers are welcome, but it is helpful to have prior handbell experience. Rehearsals are on Monday evenings at 6:45 in the Handbell Room on the 2nd floor. Please call Sarah at 281-210-7024 for more information.
Acolytes – Light the altar candles and assist the pastors in worship. For kids 7th-8th grade.
Communion Assistants – Bring the wine and bread to the altar and help the pastor distribute them to worshippers.
Assisting Ministers – Read portions of scripture, offer prayers, and assist the pastors in worship services.
Ushers– Distribute worship folders, collect the offering, and assist in directing worshipers to communion.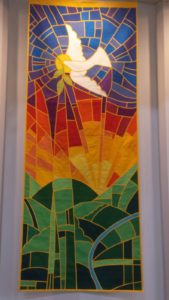 Liturgical Arts Team
The Liturgical Arts Committee prepares the sanctuary for worship for each season of the church year. The décor reflects the mood of the church season, from somber anticipation for Advent and Lent to joy at Christmas and Easter. The members of the committee seek to engage the senses of the congregation and draw them in to reflect upon the meaning of the season using banners, fabric, art, flowers, and lighting.
The team works together to brainstorm ideas that enhance worship and implement them. If you have a passion for design or decorating or are interested in contributing to this ministry, please contact Kathy Gaskamp at kathy.gaskamp@att.net.