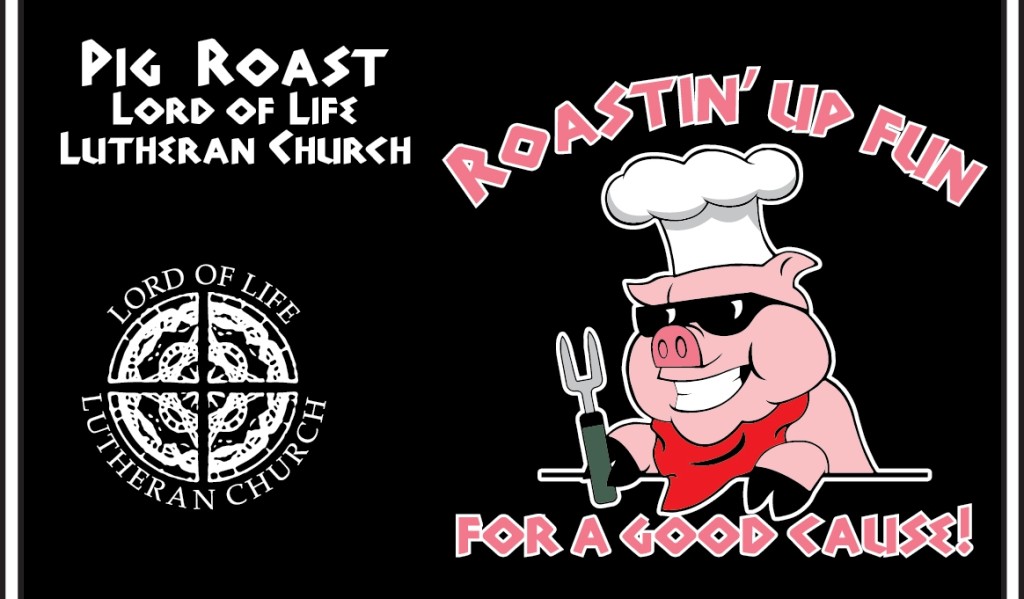 CANCELLED FOR 2020 DUE TO COVID-19.
Look for more information about our Fall Festival October 24, 2020.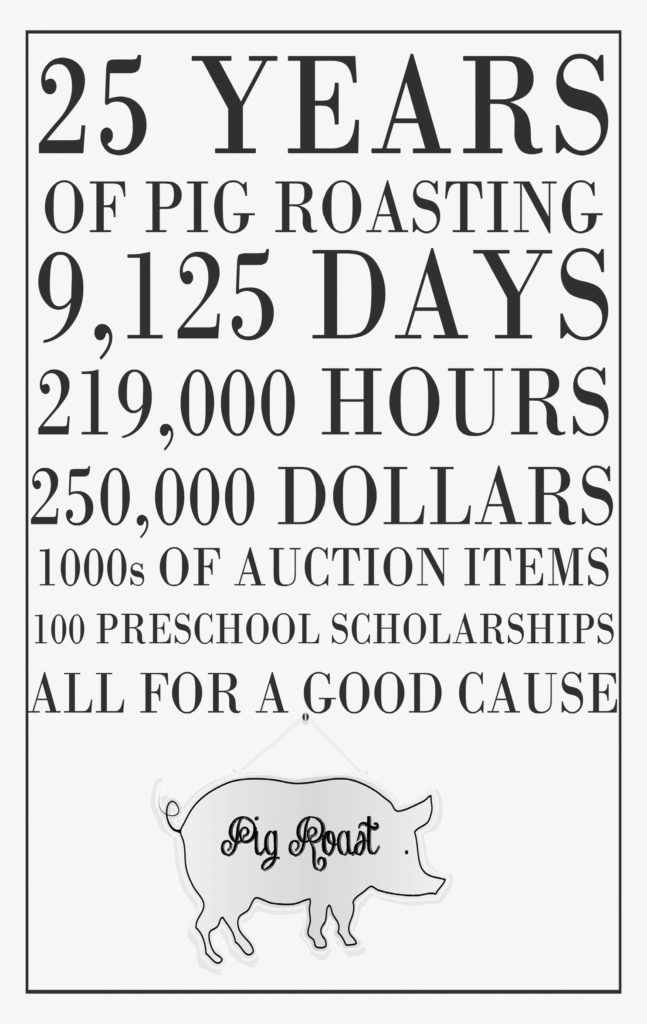 Pit crew volunteers will begin roasting the pig the night before and all through the day. Festivities will begin around 6:00 PM, with the parading of the pig followed by a feast of roasted pig, ribs, potato salad, beans, and of course the wonderful desserts, along with water, beer, wine, and other refreshing beverages. There will be a silent auction of donated gifts and services followed by an exciting live auction!
Interested in promoting your business or providing items for auction? please call Nicki Forester at 570-412-2744. Sign up to donate. Pig Roast Auction Suggestions
Golden Pig Trophy – Rib Cooking Contest:
We provide slabs of ribs home you can take home to cook and bring back the night of the event. "
Best Ribs" will be voted on by all guests. Take home the Golden Pig Trophy!
$20 per person in advance,
$25 on the day of the Pig Roast.
$12 for kids 4-12, $8 for kids under 3 and under. PAY ONLINE HERE.
Childcare available. Chick-Fil-A and activities for the kids.
For Questions, please call Nicki Forester at 570-412-2744.
Proceeds from this evening will go to the Pastor's Discretionary Fund which is used to help assist those in need in and around our community.
Photos from Pig Roast in the past
WE ARE GRATEFUL FOR YOUR CONTRIBUTION TO THE
PASTOR'S DISCRECTIONARY FUND!