Jun 23, 2019
Joy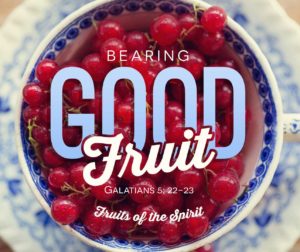 First Reading: Galatians 5:22-25
22
By contrast, the fruit of the Spirit is love, joy, peace, patience, kindness, generosity, faithfulness,
23
humility, and self-control. There is no law against such things.
24
And those who belong to Christ Jesus have crucified the flesh with its passions and desires.
25
If we live by the Spirit, let us also be guided by the Spirit.
Second Reading: Psalm 30:1-5
1
I will extol you, O Lord, for you have drawn me up, and did not let my foes rejoice over me.
2
O Lord my God, I cried to you for help, and you have healed me.
3
O Lord, you brought up my soul from Sheol, restored me to life from among those gone down to the Pit.
4
Sing praises to the Lord, O you his faithful ones, and give thanks to his holy name.
5
For his anger is but for a moment; his favor is for a lifetime. Weeping may linger for the night, but joy comes with the morning.
Watch
Notes
Download
Date
Title