Nicole Forester – Interim Director of Children's Faith Formation Office Ph. 281-367-7016 , ext. 113.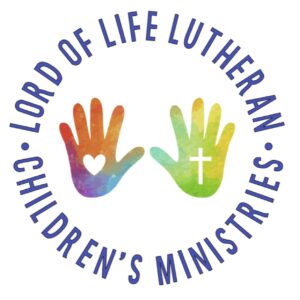 Sunday School & Club 56 every Sunday at 9:45am. Kids age 3 – 4th grade meet in the sanctuary (main worship space).
Club 56 (5th & 6th graders) meet in Rm 26 upstairs. Please join us!
NO SUNDAY SCHOOL MARCH 5 AND 12 DUE TO SPRING BREAK.
Join our Remind groups and never miss an event!
(If you have the Remind App on your phone, it's easiest to join that way.)
Parents Night Out – Friday, Mar. 25 at 5:30. You get a night out while your kids get a night in! Sign up here to register your 6-month-olds through 6th grader. Dinner, dessert and snacks will be served. Kids will enjoy crafts, games a movie, and much more! $25 for the first child and $15 for each sibling. You can pay during registration or at the door.
Lord of Life's Stellar VBS registration is open. Register here to shine Jesus' intergalactic light June 12-16 from 9 to Noon daily. Vacation Bible School offers out-of-this-world experiences for children ages 3 through 4th grade. This year's Stellar theme includes a week of fun games, crafts, Bible stories and snacks. Considering giving of your time? We are in need of volunteers as crew leaders, station leaders, kitchen help, check-in and decorating. Sign up here to rocket kids on an out-of-this-world adventure that's light years of faith-building fun!
Lutherhill Day Camp at Lord of Life-
Sign up here
to register your current Kindergarteners through 5
th
graders to attend June 26-30
th
at Lord of Life. Children will explore prayer with the theme of
Amen!
We will sing, spend time in nature, play games, serve our community and learn more about God's love for us through Wonder Stories. We will also offer fun days: swimming, Kona Ice and more!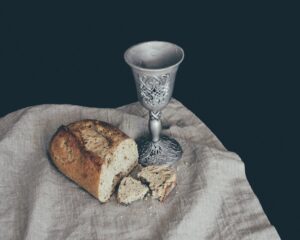 Interested in serving as an Acolyte during Sunday worship services?
2023 Children's Faith Happenings
Sundays: Weekly Sunday School (Sanctuary) & Club 56 (Rm 26), 9:45am
Sundays: Women of the Word (WOW) Bible Study (9:45am, Pastor David's office)
Sundays: The Breakfast Club for Men (9:45am, Conf Rm)
Wednesdays: Children's Bells (3-6th) & Choir (K-2nd), 6:15-7pm
Thursdays: Mom's Group (9:15am, Conf Rm/Fellowship Hall)
Mar 12: No Sunday School/Club 56
Mar 25: Parents Night Out, 5:30-9pm
Apr 2 : Communion 101 Class, Noon-1:30pm
Apr 6: Maundy Thursday Communion 101 Recognition, 7pm
Apr 8: Easter Egg Hunt, 4:15pm
Family Friendly Easter Vigil at 5pm following the egg hunt
Apr 9: No Sunday School/Club 56
Apr 30: Fifth Sunday Funday, 9:45am
May 21: Last Day of Sunday School/Club 56
June 12-16: Vacation Bible School
June 26-30: Lutherhill Day Camp
Footsteps in Faith for Children
Footstep events take place at various times throughout the year. For kids from birth through grade 5.
The Footsteps in Faith program provides opportunities and tools for children and parents to deepen their faith and renew their commitment to faith education and their church community. Kids complete faith journey milestones which entail attending learning events and receiving congregational recognition and blessings.
Kindergarten: The Greatest Commandment
1st Grade: The Lord's Prayer
3rd Grade: What's in the Bible
6th Grade: Ten Commandments
Children's Faith Formation Committee:
Pastor David Bauser, Jocelyn Heckler-Earnest,
Kathy Gaskamp, Nicole Forester, Stephanie Reinhardt, Brenda Stockham, Jarek Kreitz & Kirk Fields