Get to know the newest members at Lord of Life.
What can you do to be welcoming?
Say hello. Invite them to join you. Include them in your conversation. Ask questions. LISTEN. Pray for them.

CAROL GHENT
I was raised in Ann Arbor, Michigan where I was a fifth-generation member of Zion Lutheran Church.
My future husband, Jim, and I met as students at Michigan State University. Besides a trip to the altar, my time there also prepared me for a career in graphic design and advertising.
We were blessed with two daughters, Kelly and Jennifer who now have families of their own including our 5 grandchildren. Having shared 41 years of marriage, Jim passed away in 2009). In 2015, by sheer coincidence, both daughters' families moved to The Woodlands (one from MI and one from OH). I followed in 2016 and we now live within 3 miles of each other and enjoying the Texas life.
I enjoy the challenges of TX gardening and dabbling in watercolor.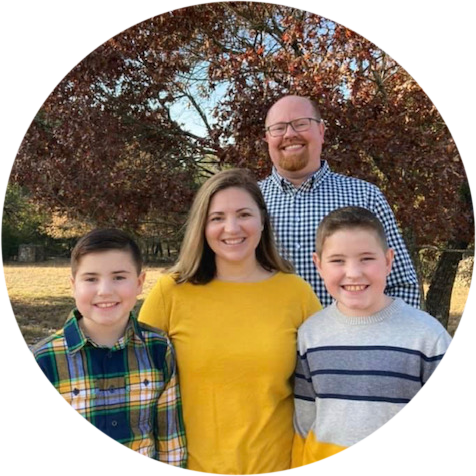 WE ARE THE FIELDS FAMILY!
Kirk, Lindsay, Zachary and Andrew.
We have lived in the Spring for 6 years and we are excited to have found a church home at Lord of Life.
I am originally from Shreveport, LA and have lived in the Houston area since I was a small child. I have one daughter, married, and an 8 yr old grandson. They recently moved to Goldthwaite, TX. I am the accounts payable specialist for a custom home builder in Spring. I've been with them almost 4 years. My hobbies and interests include: spending time with family and reading. I am a member of women's non-profit charitable organization. We support children in Houston and surrounding areas.
We grew up on the East coast of central Florida where we met in high school.
We settled in Houston where our family grew with 2 childrend and a goldendoodle. We love spending time outside at parks, playgrounds, and pools.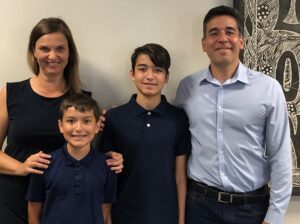 Osmar, Katja, David & Victor Bastidas
Osmar was born in Venezuela and Katja was born in Germany. They met in Houston in 2004, married and had two children, David and Victor. The live here in The Woodlands in Panther Creek.
Their son David will be entering 7th grade at Knox Junior High and Victor will be entering the 5th grade at Collins Elementary this fall.
Osmar works in the Oil & Gas industry and Katja works as an Educational Diagnostician and will be joining the Magnolia ISD this fall.
The family loves to travel. Other interest are music, soccer, tennis and hiking.
Bill & Sue King
Bill & Sue are native Coloradoans. Bill is from Denver and Sue is from Fort Collins. They met while attending Colorado State University, and recently celebrated their 50th wedding anniversary.
Bill is a retired engineer and Sue is a retired Pre-K, Kindergarten teacher.
They are blessed with three adult children who live in Friendswood and Webster along with our 8 grandchildren.
Hobbies include gardening, road trips, and spending time with family.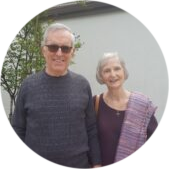 Ron & Heda Christ
Ron is retired from accounting and finance. Heda is a retired RN, born in Germany and came to the US when she was 12 years old. They have been married for 34 years and met teaching Sunday school. They raised a blended family of 5 children. They served together as missionaries for two years in Southern Africa with the ELCA. They look forward to the Fellowship and outreach programs at Lord of Life.
Tara is a native of The Woodlands and recently relocated back to The Woodlands from the Montrose area.
She is currently working to become an AVA (Approved Veterinary Assistant) and employed as a Kennel Technician.
Outside of work she likes to walk her rescue pup, Hannah. Other activities are working out, strength training and running; baking & cake decorating; cooking and home organizing.