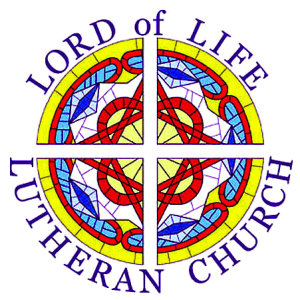 Where? What? When?
Scroll down for exciting opportunities to Fellowship, Reach Out, Learn and Share
Click here for our weekly calendar e-blast Happenings
*******************************************************************************************************************
Adult Sunday School Every Sunday 9:45 – 10:45, upstairs. BIBLE, CHRISTIANITY & YOU with Al Reese, Lois Payton & Don Kluth. In the Library (Rm 21) SECOND CLASS: Book Study Nadia Bolz Weber Accidental Saints. In Rm 23.
Pastor's Bible Study All are welcome! Study the upcoming sermon text with the Pastors. Every Tuesday 11:30 to 12:30 in the conference room.
Ladies Bible Study – Upstairs in the
Library (Rm 21) at 9:45AM every Wednesday. Please come and don't forget to invite your friends. All ladies are invited to attend. Babysitter provided.
Men's Breakfast – Every 2nd and 4th Saturday at 7:30am in the Fellowship Hall. All are welcome. This month: October 13 & 27.
Together in Hope: Joint Catholic – Lutheran Service of Common Prayer with St. Simon & Jude – Friday, Oct. 26 at Lord of Life at 7pm. Lasagna dinner at 6 PM, wine and dessert to follow worship. All are invited. We will renew our 2nd annual covenant of mutual prayer, study, and service in Jesus' name.
Veteran's Day Service – Lord of Life Lutheran Church and Trinity Episcopal have joined to honor all who have served and those who are presently serving in our armed forces. Worship at Lord of Life Lutheran on Thursday, November 8, 2018 at 7:00 pm with a reception to follow in the Welcome Center. All are welcome.
LGBTQ Support Group – Are you Lesbian, Gay, Bisexual, Transgender or Questioning/Queer? Or do you have a friend or loved one in the LGBTQ community? We offer a group for those in the LGBTQ community, as well as family and friends, for friendship, support and information. Open to all ages with a breakout group for those age 13-20. Join us on the second Tuesday of every month at 7pm at 3801 S. Panther Creek Dr., The Woodlands, TX or 4th Saturday at 10am. Email Jennifer Majors Baca for more information. October 9 or October 27th.
FELLOWSHIP
The Common Table Social ministry for age 55+ in conjunction with Trinity Episcopal next door. More info.
DRAFT (Dads Refreshing and Fellowshiping Together) 8pm at Goose's Acre on the Waterway 2nd Thursday every month. Join us for beer and fellowship. To receive their monthly email reminder, EMAIL David Bohmann
Participation in our church events implies permission for the use of images taken at those events. You have the right to opt-out of inclusion in photographs or media ued for Lord of Life online or printed publications. To opt-out, please sign the form available here and turn in the completed form to the church office along with your photo.